With over 100 engineers and software designers, Applied Engineering is the only firm with the talent, technology, and adaptability to fit your project, your process, and your culture. Our experienced team strives to find innovative and efficient solutions to your manufacturing and design challenges on your schedule and on your budget.
Meet a few members of our team…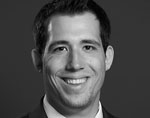 Alexander, a Design/Simulation Engineer, has been with Applied since 2017 and has a Masters of Science in Mechanical Engineering. He enjoys serving customers in a wide variety of roles including: project management, design, structural/dynamic analysis, and custom prototyping. He has experience providing the aforementioned services on products including: loaders, excavators, UTV's, lifting equipment, 4WD tractors, consumer goods, robotic platforms, and agricultural implements.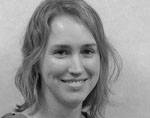 Design Engineer Natalie loves the cool projects she gets to work on. One time she determined the failure mode for a major component on a wheeled vehicle using test standards, FEA, and physical testing and customer feedback to define the scope of the problem and the root cause. And what's different about Applied Engineering that makes it a great place to work? Natalie says, "It's a broad knowledge base that makes taking on new challenges a fun and exciting task! Everyone is willing to share their skills and knowledge to help with projects."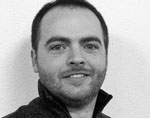 Ryan, a Design Engineer / Team Lead / Project Manager at Applied, has 13 years of experience in Mechanical Engineering and Project Management. He has played roles in industries such as power generation, manufacturing, and construction. This has included CAD design of new components, designing and implementing mechanical systems, regulatory documentation and compliance, and managing cross functional project teams to successfully execute projects within established constraints. He uses this experience to aid our customers in becoming more efficient and tackling the challenges they face.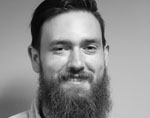 Jesse, a Design Engineer, has been with us since 2017. In addition to his work with Applied, Jesse is also a freelance visual artist, which has improved his creativity when it comes to engineering. "Going back and forth between the constraints of a design project and the freedom of expression when painting or drawing has allowed me to appreciate how the attention to details are so important in both. Also my enjoyment for picking up new mediums as an artist has made its way into my engineering career, which is why Applied is such a great fit for me. The opportunity to work in different industries and with companies/teams large and small appeals to a side of me that is always looking to learn more."