Adaptable. Innovative. Dependable.
At Applied Engineering, these are the three key features that separate us from everyone else. We are committed to helping the businesses we work with achieve more, assisting them in meeting their goals and reaching greater success. When you join Applied Engineering, you'll be on a team of professionals recognized as providing superior engineering and IT services and solutions in the industry.
With your education and experience, you will have the opportunity to work collaboratively with our clients to help overcome their challenging problems so they can achieve more – enabling them to compete more effectively and succeed in the marketplace. Likewise, we'll be committed to providing you with the opportunity to learn and develop new skills so you can achieve your career goals.
Since 1986, we have been delivering the commitment to helping our clients or our client's businesses achieve more. What started as a small company providing engineering services to local clients has diversified substantially over the years.
But don't take our word for it. Meet some real employees with real stories: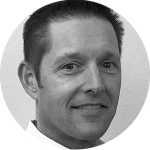 Pat, an Engineering Services Director has been with us since 2003 and likes using his experience to help staff become better engineers, feel challenged and have a good time along the way. He appreciates the team atmosphere and variety of projects as well as the opportunity to work with different customers and in a variety of engineering disciplines. Pat says, "I can't think of a better way to develop into an effective engineer." And as far as the culture goes, well, there's nowhere else like it. "It's open, trusting, helpful, honest, challenging. We have an open door policy across the board, and if you need help, you'll have no problem finding someone willing to lend a hand. We challenge everyone to perform while allowing them the latitude to succeed in their own way."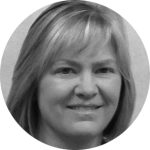 Take Dawn, our Accounting Assistant since 2006, who chalks up her most rewarding experiences to the opportunities she's been given to be a positive help to others. In fact, Dawn left us for a few years to pursue other goals, but returned because of the good leadership and personal attention management gives employees. Dawn says the people make it one of the best places to work. "The culture is a friendly environment where people are encouraged to share ideas to make a better company."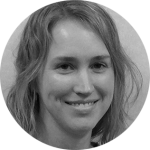 Design Engineer Natalie loves the cool projects she gets to work on. One time she determined the failure mode for a major component on a wheeled vehicle using test standards, FEA, and physical testing and customer feedback to define the scope of the problem and the root cause. And what's different about Applied Engineering that makes it a great place to work? Natalie says, "It's a broad knowledge base that makes taking on new challenges a fun and exciting task! Everyone is willing to share their skills and knowledge to help with projects."
Our Awards