Autodesk® Factory Design Utilities
Available as part of the Autodesk® Product Design Collection, Autodesk® Factory Design Utilities is an interoperable 2D and 3D factory layout and optimization solution to design and communicate efficient layouts, by creating a digital model of your factory.
Factory Design Utilities helps you quickly evaluate multiple what-if layout scenarios to determine the best solution before any equipment is installed. It provides tools to visualize and communicate immersive layout proposals in 3D. This avoids the need to use multilayered 2D drawings, which can be difficult to interpret.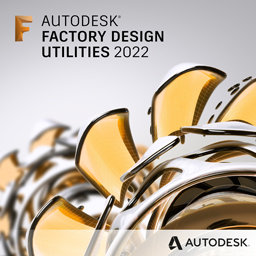 10 reasons to choose Factory Design Utilities
Communicate design intent with 3D layouts to win more bids.
Avoid installation issues by identifying equipment clashes and space constraints.
Accommodate change requests in a 3D visual layout environment.
Simulate manufacturing processes to identify potential bottlenecks.
Improve team collaboration when managing changing product lines.
Improve factory design efficiency by automating repetitive manual tasks.
Save time on tape measurements by using laser scanning.
Automatically update 2D drawings and the 3D layout if the layout changes.
Avoid digital asset creation by using a supplied library of factory assets.
Use standardized toolsets that are easier to install, configure, and support.
Schedule an Autodesk Factory Design Utilities Demonstration
If you're interested in viewing a software demonstration of Autodesk Factory Design Utilities, please contact our sales team. Applied Engineering is happy to schedule a face-to-face or web demonstration at a time that is convenient for you.
Purchasing Autodesk Factory Design Utilities
Contact us if you are interested in purchasing Autodesk Factory Design Utilities as part of the Autodesk Product Design collection. Applied Engineering is authorized to sell Autodesk products in through its offices Minnesota, North Dakota, South Dakota, Wisconsin and Northern Iowa.