Break Through Barriers with Applied Engineering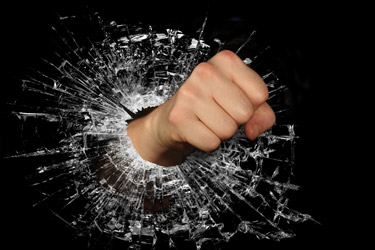 Are your company's sales being limited by lack of resources? Is it overwhelming, and taking up your time?
One of Applied Engineering's customer's businesses designs and fabricates weld fixtures. With high business demand and employees spread thin, their design resources were limited. Applied responded to their needs quickly.
In partnership with the customer, Applied Engineering was able to rapidly produce top-notch designs with creative solutions. When asked how they justified the expense of leveraging Applied, the customer stated, "Over the course of the project the engineer provided by Applied produced fixtures at a cost that was 25% less than having a full-time mechanical designer on staff. Without Applied we would be limited in the new customers we could seek out as well as the size of projects we can go after."
With over 25 years of experience, Applied is viewed by their customers as an integral resource to expand their capabilities, gain productivity, and get products to market faster all while helping impact profitability.
---
Save up to 25% on AutoCAD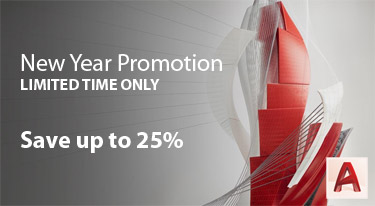 For a limited time only, save up to 25% on new subscriptions to AutoCAD®. That comes out to about $1,541 in savings** when you subscribe for 3 years.
Don't miss out; this special offer starts on January 15th and ends January 22, 2019.
Work faster, across any device, with specialized toolsets, and with the new web app and enhanced mobile app, included when you subscribe to AutoCAD.
Three productivity studies were conducted to highlight the dramatic time-savings and productivity gains of performing common design tasks using the Architecture, Mechanical and Electrical toolsets versus using basic AutoCAD alone. A few highlights from the studies:
Architecture toolset provided up to 60% overall productivity gain
Electrical toolset provided up to 95% overall productivity gain
Mechanical toolset provided up to 65% overall productivity gain
Learn more about AutoCAD, and Contact Us for pricing
---
5 Top Manufacturing Trends to Expect in 2019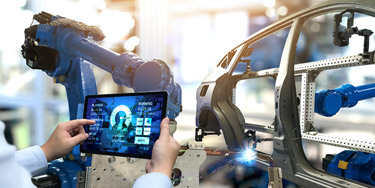 Innovations such as drones, 3D printing, artificial intelligence (AI), and the Internet of Things (IoT) have been steadily maturing along their own trajectories. Insiders, pundits, and surveyed companies say that in 2019, these trends will continue their recent convergence into a tapestry of industrial tools that's greater than the sum of its parts. The manufacturing sector's digital transformation should continue to accelerate with this combined unlocked potential.
---
Does your 2019 Project Load for Software Development or Programming Outpace Your Resources?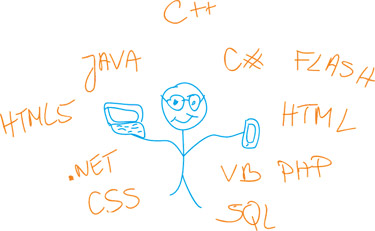 With Applied Engineering, Inc. we can offer experience, flexibility, cutting edge, and goal oriented services that will Fit your business. We help you turn ideas into products – offering concept, design, simulation, and production expertise – supporting every facet of the product lifecycle. And as technology changes, we change – so you'll always get the benefit of the best technology in the industry. We are the only firm with the talent and technology to fit your project, your process, and your culture.
Click the link below to read the top 10 reasons why you should use Applied for your next software development and programming services project.
---
Current Software Promotions
Save up to 5% on a two year and 10% on a three-year subscription on your favorite Autodesk products. Must be purchased before January 25th. Renewals of subscriptions are eligible for this promotion.
Through January 22nd, 2019, you can save up to 25%* on new subscriptions to AutoCAD®. That comes out to about $1,541 in savings** when you subscribe for 3 years.
Through January 25, 2019, customers who buy new subscriptions of Autodesk Product Design and Manufacturing Collection (PDMC) or who leverage the Move to Subscription offer for PDMC can save up to 25% off select design & manufacturing products such as Vault, VRED, and CFD.
Contact Us for more information, and to take advantage of this offer.
---
Autodesk Inventor Q&A
Applied Engineering, Inc. is offering all our customers an Autodesk Inventor question and answer session. On January 22nd at 11:00 a.m., we are offering a 30-minute time frame for a webinar session with one of Applied's Autodesk Inventor experts. This is your chance to ask any questions concerning your everyday challenges.
If you have any questions you would like to have answered by us, to ensure your questions are answered please submit your questions here.
---
Featured Class: Autodesk Inventor Introduction to Solid Modeling
The Autodesk® Inventor®: Introduction to Solid Modeling class provides you with an understanding of the parametric design philosophy through a hands-on, practice-intensive curriculum. You will learn the key skills and knowledge needed to design models using Autodesk Inventor, starting with conceptual sketching, through to solid modeling, assembly design, and drawing production.
January 28-31, 2019
Brooklyn Park, MN
Topics Covered:
Understanding the Autodesk® Inventor® software interface
Creating, constraining, and dimensioning 2D sketches
Creating and editing the solid base 3D feature from a sketch
Creating and editing secondary solid features that are sketched and placed
Creating equations and working with parameters
And many more…