PRESS RELEASE: Applied Receives 50 Best Places to Work Award
We are pleased to announce that Applied Engineering has been named one of Prairie Business Magazine's 50 Best Places to Work for our 9th year!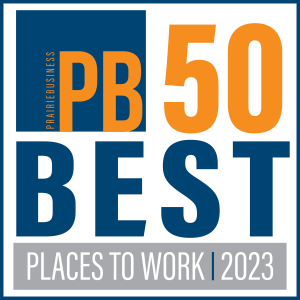 More than 1,500 nominations were submitted, with employees mentioning workplace culture, opportunities for employee growth, teamwork and individual responsibility, and employee morale as reasons their company is the best place to work – among other reasons. 
Prairie Business Editor, Carrie McDermott, said of this edition, "It's great to see the many companies who have been here before, but also exciting to see some new names on the list. This goes to show that there definitely are some outstanding companies in our region as well as passionate employees who are proud to work there."
Applied could not achieve this distinction without the dedicated employees who make every day great. The culture of collaboration and support we've worked towards is something we are very proud of. Thank you to everyone who nominated Applied this year!