Win More Bids with Customized Products
Applied Day 2021 Classes Announced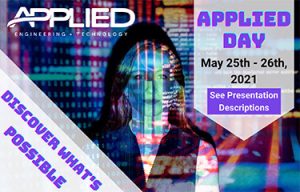 Please join us for our 6th annual live webinar event on May 25th – 26th, 2021. All presentations are in Central Standard Time.
Technology Day – Tuesday, May 25th, 2021
9:00AM – Say Goodbye to Project Bottlenecks with Fusion 360 Manage
10:00AM – Create Your Dream Workflow with Fusion 360 Manage
11:00AM – ERP Integration: How to Finally Make it Happen with Vault
2:00PM – SigmaNEST Software by Cambrio
3:00PM – Streamlining Manufacturing with Advanced CAM
Services Day – Wednesday, May 26th, 2021
9:00AM – Design Automation With or Without the Cloud
10:00AM – Applied Advanced Engineering & Analysis
11:00AM – Supporting the Factory
2:00PM – Applied Print & Image Services: Not Just for Architects
3:00PM – Embedded Systems: Meaning & Technologies
View presentation descriptions
Win More Bids with Customized Products
Leverage iLogic rules driven design and Configurator 360 instant product configuration to quickly and successfully create custom product variations for your customers.
Watch the video below to see how iLogic rules driven design can automate your design process.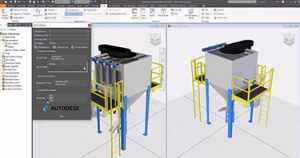 Watch the video below to see how Configurator 360 improves the customer experience.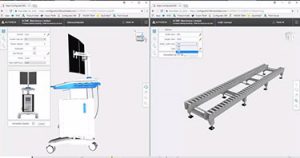 Contact Applied Engineering to learn more about how iLogic and Configurator 360 can enhance your business.
Project Spotlight
At Applied Engineering, we take pride in our experiences because each new project grows our skillset. A recent project led us to work with a national window and door manufacturer.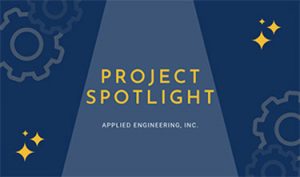 The Challenge
The customer came to us because they wanted to streamline and automate their design processes. They were seeking expertise in Inventor iLogic to build a configurable model to be used in their order fulfillment process.
What did we do to help?
After attending a 'discovery workshop' to get up to speed on the project, Applied helped the customer create an iLogic model that would output a specific design if known inputs were entered into the model.
Special Skills
Our engineering team developed specific code to create the iLogic model that helped the customer create specific product lines quicker and more efficiently.

Contact us to discuss your next project today!
Employee Spotlight: Corey Andersen
Meet Corey Andersen, an Application Developer based out of Fargo, ND. He has been a valuable addition to Applied for over 5 years and has worked in countless industries.
Watch the video below to get to know Corey!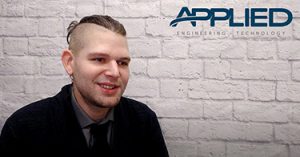 New for Admins: Three New Features in Autodesk Account to Organize Users and Subscriptions

Autodesk has been working on three new features for your Autodesk Account
Guest User: Certain cloud collaboration products are now integrated with a customer's team in Autodesk Account. Users added through these products will automatically appear as a guest user in their user list. Admins can apply the guest user tag to any user, filter guest users from the list view, and easily turn a user's guest tag on and off.
Self-Service Team Management: Admins who need to separate subscriptions and billing for each division of their organization will soon be able to create additional teams within their Autodesk Account (this previously required assistance from Autodesk support).  
Groups: Autodesk is working to bring customers easier user management with groups. Groups will give admins the ability to organize users by similar roles, such as architects or designers, who need the same product assignments.

Questions? Contact Applied Engineering
 Vault Mobile App for Android Now Available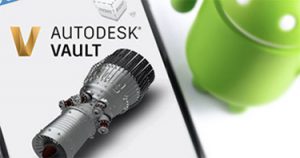 The Autodesk Vault mobile app for Android is now available in the Google Play store! Same as the Vault mobile app for iOS devices, the mobile app for Android makes it easy to stay up to date on your projects and collaborate with others anytime, anywhere.
You can use the Vault mobile app to view 2D and 3D designs, check non-CAD files in and out, approve and sign documents, create and participate in change orders, perform QR, barcode, simple and extended data searches, and more.

Curious about Autodesk Vault? Get in touch with us!

View our newsletter archive