Improve Data Flow Between Design & Manufacturing
Avoid errors and rework by always keeping design and manufacturing teams in sync with up-to-date information while enforcing while enforcing a reliable release control process with Autodesk Vault Professional.
Watch the video below to see how Vault can connect your employees, from the design phase through completion.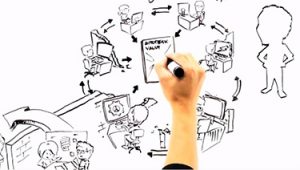 What's New: Vault 2021
Autodesk Vault 2021 offers some exciting new enhancements to boost user productivity, including a smart duplicate search integrated with Inventor, a new property for identifying unused files, and a couple new features added to the Copy Design function.
Watch the video below to see what's new!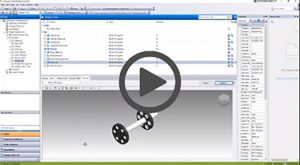 Breaking the Status Quo – Vault Implementation
Applied Engineering is different because "we fit" your company. Not only do we make this claim, but we have the experience and portfolio to back it up.
Customer Profile
Poly-Tex is a manufacturer and retailer of greenhouses and display systems. For over 30 years now, Poly-Tex has grown and changed along with the green industry while still holding true to their roots, and they continually search for ways to meet the needs of an ever-changing industry.
Project
A few years ago, to organize and secure important data, Poly-Tex purchased Vault – a product data management program – from our technology team. Applied implemented Vault and facilitated the data transfer. In addition, our software engineers constructed drawing templates, start parts, and borders. These items organize their data and increase design efficiency. Each year Applied ensures that Poly-Tex's systems are updated with the latest version of Vault and verifies data integrity.
How We're Different
Most companies help via online messages or over the phone. Applied Engineering goes above this preconceived notion of service. Our talented employees went to PolyTex's site to ensure that the data was transferred correctly and completely.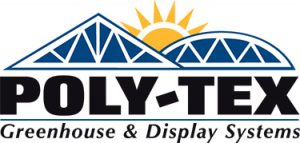 Contact Applied Engineering for a free consultation today!
Reduce Disruption of Last-Minute Design Changes
Minimize the detrimental impact of last-minute changes on quality by automating downstream workflows into manufacturing processes with Autodesk Inventor + HSM or Fusion 360. You can better understand the implications of design choices before manufacturing with a shared model in Inventor and the ability to explore alternative fabrication processes with HSM or Fusion 360.
What is Fusion 360? Watch the video below to find out.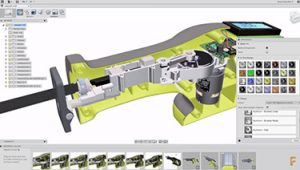 Inventor, HSM, and Fusion 360 are all included in the Product Design & Manufacturing Collection.
Ensure Consistent Product Quality
Automate your workflow from design to NC code, with Autodesk Inventor + HSM, so parts can be made faster with more consistent results, quality, and predictability.
Watch the video below for a tutorial of Autodesk Inventor HSM.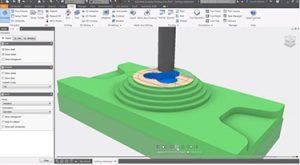 Accessing Legacy Data – Creating a Searchable Database
The Bobcat company, a design and manufacturer of skid steers and excavators, had an issue searching the thousands of existing product manuals. There was no easy way to navigate and find a specific manual.

The Challenge
Bobcat needed an easily searchable system that could index gigabytes of .pdf files into a manageable website.
The Solution
Applied's team of programmers and IT professionals worked with Bobcat to develop a custom online library accessible to users around the world.
A two-sided approach was used to handle both the indexing and the presentation of the product manuals. Each day, an automated program scanned through the thousands of product manuals in the archives and pushed all relevant data into an easy-to-search database.
As a result, a secure website was created that merged the immense volume of information with an easily navigated and searchable interface. The website administrators had the ability to easily customize the appearance and function of the website.
In the end, this solution has also been expanded to a mini application that runs on a USB key for a more portable version of the product manual library. This solution has since been expanded to the customer's global operations.
With a full staff off in-house programmers and engineers, Applied Engineering is your resource for software design help. Visit www.go-applied.com or call 701-281-1884 for a free consultation.
Autodesk Named User Administration
Did you miss our webinar on Autodesk's move to Named Users? No worries! Watch it any time.
This webinar covers everything you need to know about Autodesk's move to Named Users. Learn how to manage your users in the new Autodesk Named User Admin portal. Topics in this webinar:
When the transition is taking place
How to manage/migrate licenses
How to switch activation on client machines
Questions/concerns
Watch the video below.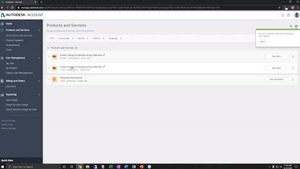 *This webinar does not discuss pricing. Please contact your sales rep for all pricing questions.