AutoCAD is Good – Factory Design Utilities are Better
Autodesk Factory Design Utilities allow you to plan, design, and install an efficient factory layout. It is available in the Product Design & Manufacturing Collection, which works within Inventor and includes advanced simulation, 5-axis CAM, and nesting as well as AutoCAD and Fusion 360.
How It's Better
Complete projects faster
Fewer errors
Lower project costs
Optimize manufacturing processes
Click here to learn more or to download a free trial.
Watch the video below to see how it works:
Training Class Spotlight – Factory Design Essentials
Applied Engineering is offering a training course on Autodesk Factory Design Essentials on December 17-19, 2019 at our Bismarck, Brooklyn Park, and Fargo locations.
In the Factory Design course, you will learn how to integrate AutoCAD, Inventor, Navisworks, and Showcase to create and optimize layouts, build digital 3D models of factories based on those layouts, and utilize the digital models to create visualization tools. After the course you will have the knowledge necessary to improve efficiency, accuracy, and communication when design factories.
For more information or to register, visit the training course page or call 701-281-1884.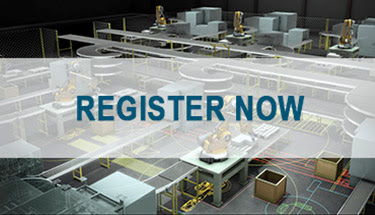 Extending a Customer's Design Capacity – How We Fit
In a recent project, Applied assisted a construction company with design requests from their customers. Their customers requested new buckets and components to improve their current machines. The construction company did not have the engineering resources required to fulfill this request. However, they still wanted to address the customer's needs, so they reached out to Applied Engineering.
Applied was brought in to provide the "horsepower" for the project and worked directly with the customers to develop the new attachments. These new attachments were made so that they would fit multiple OEMs, or original equipment manufacturers.
Applied's team released the new designs through customer systems and provided manufacturing implementation support.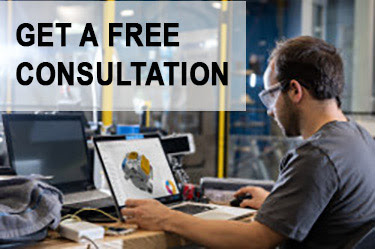 Contact Applied Engineering for a free consultation today!
Increase Efficiency with Smart Manufacturing
Create highly differentiated, cost-effective, and competitive products with Smart Manufacturing.
Top 6 Smart Manufacturing Technologies You Can Use Today
Manufacturing-Led Design
3D Printing
CNC Machining and Probing
Hybrid Manufacturing
Simulation
Robot Automation
Click this video to see what Smart Manufacturing looks like: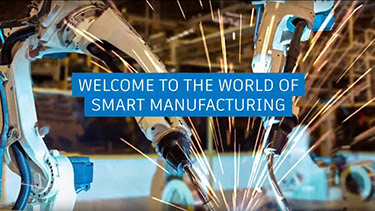 Immersive Design
Immersive design uses augmented reality (AR), virtual reality (VR), and mixed reality (MR) to change how we design, create, and experience everything from factories, buildings, and cars to training, learning, and education. Using these technologies, you can transform 2D designs into interactive, immersive digital models, giving context to your digital information. Check out the video below to see how it is used to enhance the design process.
Click here to see how AR, VR, and MR work
Enhancing Products with Software Development – How We Fit
In a recent project, our Software Development team wrote code to communicate with machine controllers (or "brain boxes") that orchestrate the machine's movement and functionality. The "Analyzer software was created to ensure the machines were operating together in unison. Utilizing CAN bus communications and protocols for this software allows direct communication with the machines and connectivity for users across the globe, all to enhance user experience.
Using a combination of .NET frameworks and lower level programming techniques, Applied has created a portfolio of applications that interact to provide system diagnostics, technical documentation, and controller programming for compact construction equipment. The software initiates on the manufacturing floor and continues throughout its lifetime out in the field.
Contact Applied Engineering to receive a free consultation on your custom software solution.
Upcoming Webinars
Autodesk Factory Design Utilities Webinar
Tuesday, November 26, 2019
11:00am Central Time
Register Now
With Factory Design Utilities software, you can plan and validate factory layouts for efficient equipment placement that can improve production performance. Factory Design Utilities features industrial machining, facilities layout, engineering services, and process analysis.
This webinar will discuss:
Typical workflow
How Factory Design Utilities works with AutoCAD, Inventor, and Navisworks
How to develop an efficient 2D layout
How to develop an efficient 3D layout
Autodesk Vault Professional Webinar
Monday, December 9, 2019
11:00am Central Time
Register Now
Autodesk Vault Professional is a product data management application that provides a modular and practical approach to controlling your design data. It bridges the gap between CAD data and the manufacturing process. Learn how to track the life cycle of designs and materials used to manufacture a product, and manage what you make, buy, assemble, and deliver to customers.
This webinar will discuss HOW and WHY you should use Autodesk Vault Pro:
Searching for Models
Reusing Design Data
Managing BOMs
Processing Changes
Accessing Product Data from Web Browser
Protect Data with Vault Backup