50 BEST PLACES TO WORK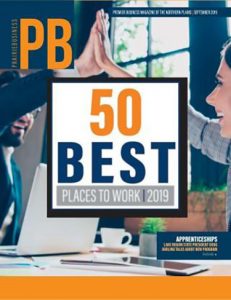 We are proud to announce that we have received recognition as one of Prairie Business magazine's 50 Best Places to Work for our fifth year! Prairie Business magazine defines companies with this distinction as being "excellent role models for forward-thinking, team-driven success." Here at Applied, that is all we could ask for. We pride ourselves on combining talent and technology to solve our customers' unique challenges in an environment that thrives on collaboration. For more information on what Applied Engineering is all about, contact us today.
Read the full article in Prairie Business magazine.
PREDICT PRODUCT PERFORMANCE WITH SIMULATION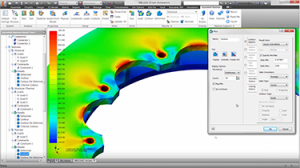 Autodesk Simulation software allows manufacturers to predict product performance and deliver better designs. This intelligent, model-based approach to product development helps you communicate, explore, refine, and implement new ideas in a compelling, easy-to-understand way. Click the video above to learn more! For more information about the programs that are offered, visit www.autodesk.com or contact us.
Download a free eBook titled 4 Ways Every Engineer Should Use Simulation.
REDUCING THE COST OF FIELD REPAIRS USING FEA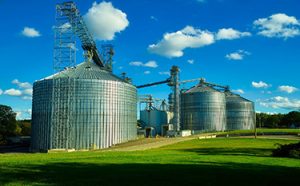 Analyzing the cost efficiency and structural stability of agricultural components can be time consuming and costly when dealing with a physical prototype. One customer needed a more cost-effective solution to designing and manufacturing storage bins. Applied Engineering has been able to help manufacturers overcome this obstacle by creating digital prototypes using advanced 3D design and finite element analysis software. These digital prototypes are programmed to perform just like the real deal – only on a computer. This greatly reduces the cost of field repairs because you are no longer wasting materials and manpower on building a physical item that is not guaranteed to work. With Applied, you are guaranteed results without the headache.
Learn more about what Applied Engineering can do for your business.
UPCOMING WEBINARS
Join us for a webinar on Autodesk® Simulation and Nastran In-CAD on October 9, 2019! Autodesk Simulation allows you to predict, validate, and optimize your products using accurate analyses you can trust. Learn how to integrate mechanical, structural, fluid flow, thermal, composite, and plastic injection molding simulation tools into your product development process to help reduce costs and speed time to market.

Autodesk Simulation and Nastran In-CAD Webinar
October 9, 2019 at 11:00am
Register Now
Autodesk iLogic and Configurator 360 Webinar
November 5, 2019 at 11:00am
Register Now
Autodesk Vault Professional Webinar
December 9, 2019 at 11:00am
Register Now
CONVERSATION WITH PRODUCT MANAGEMENT WEBINARS
Autodesk is hosting two "Conversation with Product Management" webinars – one for the AEC Collection and one for the Product Design & Manufacturing Collection. These conversations will highlight what's new and what's next for the core products in both collections and will also include live Q&A with senior Autodesk product management for AutoCAD, Revit, Inventor, Civil 3D, and Fusion 360.

AEC Collection
Wednesday, October 2, 2019
8am PDT / 10am CDT
Product Design & Manufacturing Collection
Thursday, October 3, 2019
8am PDT / 10am CDT
Don't Forget. Save 20% When You Subscribe to Autodesk Software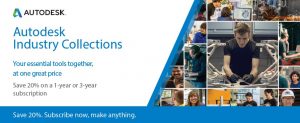 Customers can still get 20% off the suggested retail price for industry collections and most individual products when they purchase eligible 1- or 3-year term subscriptions – including AutoCAD, AutoCAD LT, Revit, Inventor, 3ds Max, and more.
Subscribing to an industry collection is a great way to access your most essential Autodesk software and services in one package and enjoy savings compared to purchasing multiple software solutions separately.
This offer only lasts until October 25, 2019! Contact us today to learn more.
We Fit. It's not just a slogan.

At Applied Engineering we pride ourselves on adapting to FIT your project, your process, and your culture. We bring the industry's best engineering and software development talent to your team. But don't just take our word for it – click here to see what our customers have to say.