Save the date! Applied 2019 is set for May 14th & 15th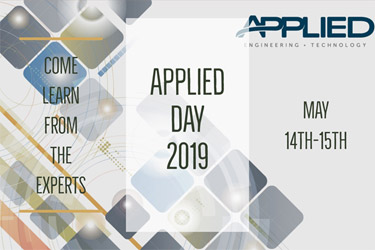 Technology Topics include:
Autodesk Inventor 2020
Autodesk Vault 2020
Tools and strategies for using simulation early in the design process
Industry Topics include:
Customer case study
Analysis
Manufacturing efficiency
Don't miss out! Registration and more information coming in March.
---
How Applied Can Help You Win More Business

Growing business with new customers and contracts is crucial for all manufacturers.
But what is the most effective way? Listed below are ways Applied can help you win more business.
Is your engineering capacity limited?
Industry resource solution: Have Applied augment your team to provide the additional engineering support for the surge.
Technology solution: Free up time for your technical resources by automating the engineering process with Inventor design rules.
How do you minimize rework and risk of over or under engineering?
Industry resource solution: Have Applied provide stress analysis to ensure to the product has the strength characteristics to function well in all conditions.
Technology solution: Avoid rework and lack of accuracy by using Inventor iLogic to automate engineering for your products that are configured or engineered to order.
Click Here to Read More Solutions.
---
Webinar: 3 Critical Components of a Winning Bid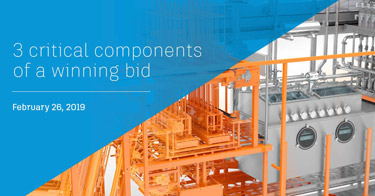 Do you ever feel like you have to choose between meeting customer specs, quoting accurately, or responding quickly? If you've ever lost a bid, you know how difficult it is to make it all happen. There's no question that bidding is highly competitive–but your biggest competition isn't other bids.
Autodesk is hosting a webinar titled 3 Critical Components of a Winning Bid. In this webinar, we'll explore how you can rethink your bidding process to consistently deliver more accurate and compelling quotes in record time.
February 26, 2019
1:00 pm Central Time
Register Now
---
Current Software Promotions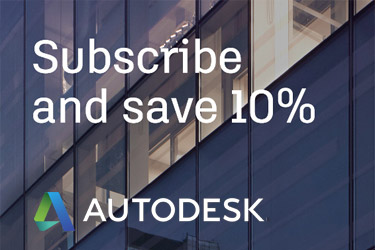 Save 10% on 3-Year Subscriptions
Save 10% on a three-year subscription on your favorite Autodesk products. Software must be purchased by March 26, 2019. Renewals of subscriptions are eligible for this promotion.
0% Financing
Now through March 26, 2019, customers can choose between 10% off SRP 3-year subscriptions to most Autodesk products, or 0% financing for 36-months.
Contact Us for more information, and to take advantage of these offers.
---
Autodesk Makes Software for People who Make Things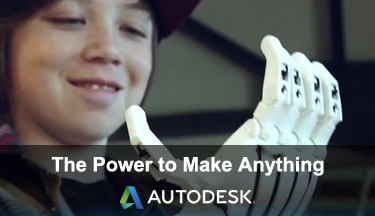 If you've ever driven a high-performance car, admired a towering skyscraper, used a smartphone, or watched a great film, chances are you've experienced what millions of Autodesk customers are doing with Autodesk software.
With Autodesk, you have the power to make anything.
Click here to start your Autodesk trial run today
---
We Fit. It's not just a slogan.
At Applied Engineering we pride ourselves on adapting to our customer's needs AND culture. We bring the industry's best engineering and software development talent to your team. But don't take our word for it – click here to see what our customers have to say.