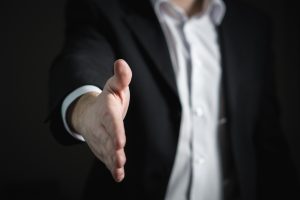 Growing business with new customers and contracts is crucial for all manufacturers. Optimizing the bidding process is a proven way to grow revenue and profits. Autodesk helps you deliver winning and profitable bids. A Tech-Clarity survey showed that top performers have:
Grown revenue 2.2 times more than lesser performers
Increased profit margins 2.4 times more than average performers
Autodesk solutions help you thrive in the future of making things through the ability to prepare smarter, winning bids using more automation with increased consistency, in less time, and providing a better technical response.
Is your company facing these challenges?
Is your engineering capacity limited?
Free up time for you technical resources by automating the engineering process with Inventor design rules.
How do you minimize rework and risk of over or under engineering?
Avoid rework and lack of accuracy by using Inventor iLogic models to automate engineering for your products that are configured or engineered to order.
Are your engineers spending too much time on low-value tasks? How do they start new design and share/manage product data?
Capture engineering knowledge, reuse or leverage existing designs more efficiently with Vault Professional. Reuse and store data centrally with Vault Professional.
What activities could your engineering team do if they were not spending so much time in pre-sales support?
Higher value engineering projects mean higher profitability for your business. Spend your engineering resources to address more complex customer requirements with Inventor.
How do you prevent quote inaccuracy which leads to lower margins? What is your process to validate your proposals?
Use integrated simulation tools like Nastran In-CAD early in the process to increase bid response accuracy.
Are you experiencing a slow bidding process because it is difficult to find correct and current information?
Store and manage data centrally, with sales access to Vault Professional.
Does it take too much time to put proposals together? How much could you automate to save time? How compelling are your proposals? Do you include any visual representation?
Create compelling quotes by delivering proposals in 3D visualizations customers can relate to and interact within Configurator 360. Deliver more value to customers. The more intelligent and configurable the model is, the more quickly and easily the customization requirements of the customer can be met.
If any of these challenges are holding your company back from reaching its full potential, please reach out to our team at Applied Engineering.  Let our experts help you with implementing your strategy for growing your business!