Optimize Your Product Capabilities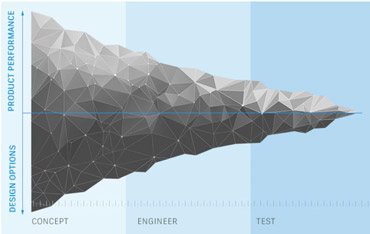 We don't need to preach that consumers expect fail-safe products. You know that already. Isn't it time to get up to speed on optimizing product performance? Read about the best approaches, get real-life examples, and learn the newest tips here.
---
Amber Waves Analysis

Costly repairs can greatly reduce your daily performance and lead to unwanted headaches in any industry. While repairs are impossible to avoid, it's possible to decrease them. Applied Engineering can help construct digital prototypes to pinpoint risk factors in structures, just like we did for Amber Waves.
---
Featured Training Class
Inventor Design Tools & Strategies Training Class
This course provides instruction on how to incorporate the use of top-down design and advanced modeling techniques into your design environment.
There is a focus on multi-body design, deriving components, working with layouts and sketch blocks, and how associative links and adaptive parts can help you incorporate design intent into your models so they react as expected to change.
August 14, 2018
Brooklyn Park, MN or
Bismarck, ND and
Fargo, ND
---
2018 Applied Recognitions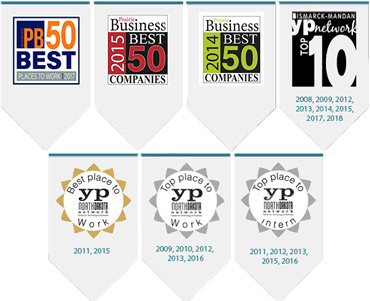 Applied Engineering is proud to be one of the 2018 recipients of the Bismarck-Mandan Top 10 Young Professional Workplaces Award. This award recognizes local businesses committed to recruiting and retaining talented young professionals. We appreciate everyone's vote! Check out some more of our recognitions and awards here.
Click here to see our previous newsletter