Join us for Applied Day 2018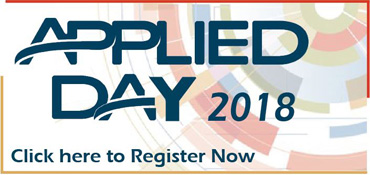 Applied Engineering is proud to announce our 3rd Annual Applied Day.
We invite you to join us on May 8th and 9th to learn from our experts. Our experienced staff will be hosting free educational webinars to give you the tips and tricks you need to succeed.
We have so much information we want to share with you that it extends for two days! Below is a schedule of our webinars.
May 8th – Technology Day
9:00 am – What's New in Autodesk Inventor 2019
An Application Specialist at Applied Engineering will cover the key enhancements available in the new 2019 version of Autodesk Inventor. Inventor is a robust, mature 3D digital prototyping solution that can help your Design team create better products and bring them to market faster. With the new features available in version 2019, your team will be sure to improve efficiency and expand their abilities.
10:15 am – What's New in Vault Professional 2019
An Application Specialist at Applied Engineering will cover the key enhancements available in the new 2019 version of Autodesk Vault Professional. Vault is a powerful data management system designed to give your Design team the ability to work concurrently on projects, securely retain and reuse necessary product data, and manage revisions and other critical part information. After adding automatic PDF creation in 2018, the new features in 2019 continue to answer the needs of our customers.
11:00 am – PDM Collection: AnyCAD Workflow from Fusion 360 to Inventor
Inventor 2016 introduced AnyCAD, a feature in which you can translate non-native CAD data into Inventor with associative connections. This means that you no longer need to maintain a multi-software environment, and the process of repeated file translation is a thing of the past.
But why is this so important?
The problem then lies in getting proper communication and collaboration within the differing CAD systems. In the past you would need to export as a generic file type, something like IGES or STEP to be opened in the secondary tool. Then comes the issue with design changes. If the source file changes, the entire export and translate process needs to start from scratch. Any direct edits are lost and need to be rebuilt from scratch.
It works for Inventor but is it the same workflow in Fusion 360? 
Yes! We introduced AnyCAD in Fusion 360 as a Preview Technology last year which means you can work with Inventor files in Fusion 360 and Fusion 360 files in Inventor and more.
May 9th – Services Day
9:00 am – Software Development Strategies used by Applied to create the Best Customer Experience
Custom software development is the process of designing and developing software for a specific purpose that fits a unique group or organization. The software is designed to fit the user's need precisely as opposed to an off the shelf software that was designed to fit a more broad business process. Choosing to start a custom software project can be daunting to those that aren't familiar with the process. In this webinar, you will gain an understanding of how Applied uses software development strategies and tools to create the best customer experience.
10:00 am – Impact Dakota: Preparing for the Industrial Internet of Things
Most manufacturing leaders think that the Industrial Internet of Things (IIoT) is the next big thing. Actually, it's already here. 31% of production processes and equipment and 30% of non-production processes and equipment already incorporate smart device/embedded intelligence. Do you have a strategy for this inevitable transformation? You need to determine where could your company leverage the IIoT today. This session will address planning by thinking strategically and operationally to prioritize opportunities.
11:00 am – Manufacturing & Engineering Landmines: How to Avoid & Overcome
Whether you are a new or experienced manufacturer, obstacles such as design, prototyping, adopting technology, communication and global competition are sure to affect your business. Learn from the experiences of Applied Engineering's Professional Services team about internal and external challenges.
The goal of this webinar is to help manufacturers overcome these common gaps, and enable our clients to sustain long-term success.
---
Fusion Production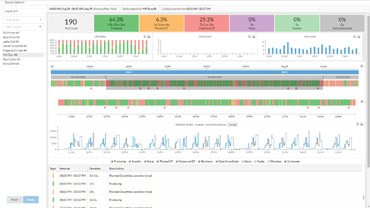 Cloud-based Fusion Production software combines production management features with the Industrial Internet of Things (IIoT). Schedule, track, and monitor machines in real time, with instant access to data. Learn about Product Scheduling, Job Tracking & Management, and Machine Monitoring with IIoT by clicking this link.
---
Buy One, Get One 50% Off on Autodesk Training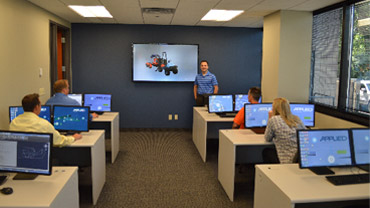 Applied Engineering offers training classes to help keep you up to date on the newest additions to Autodesk programs. For a limited time, Applied is offering a Buy one, Get one 50% offer on standard Autodesk training classes. This special pricing doesn't last long!
How You Can Participate
Buy one training class and you can send another student to the same class for 50% off. Please note for this offer to be valid:
Must be separate people at the same class
Both participants must attend the class at the same time
When is this Offer Valid?
This offer applies to all training purchases made between May 1, 2018 – June 30, 2018.
Contact Us if you have questions.
View our Online Calendar to see all the Upcoming Training and to Register for any classes.
Click here to see our previous newsletter