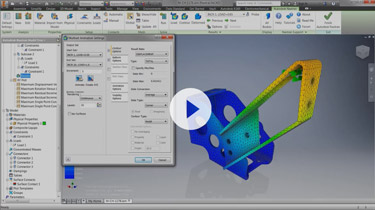 In an effort to provide more value to customers, Autodesk offers the Product Design and Manufacturing Collection. This collection features a low cost of ownership, and allows you to get the tools you need now and in the future, as the collection and your business evolves.
In this collection, you get exclusive access to Autodesk Nastran In-CAD, previously a standalone product. Using Nastran In-CAD, you can do:
Basic and advanced FEA
Analysis of advanced material models
Automated drop test and impact analyses
Model optimization with automatic midplane meshing and beam modeling
See how Nastran In-CAD compares to Simulation within Autodesk Inventor, and join us at our upcoming webinar to learn more.