Join Us for Applied Day 2017…Register Now for a Chance to win a 3Dconnexion Pro Wireless SpaceMouse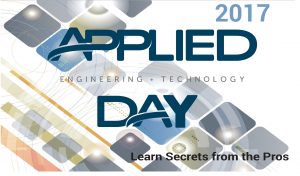 On March 28th – 29th Applied is hosting two days of exclusive webinars. It will be educational and free. Learn about various topics from Applied's experienced staff. Each session will be approximately 40 mins with a 10 min Q&A. Register and Attend any session to win a 3Dconnexion Pro Wireless SpaceMouse – The More Sessions You Attend, The Higher Your Chances of Winning. Register Today!
March 28th from 9am – 11am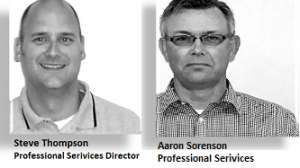 Session 1. MFG Dashboards and Internet of Things (IOT)
Summary: Any technology now has a secure programming interface.
If it collects data, we can help clients use their data to optimize their business.
Topics to be discussed:
Access to previously inaccessible data
Wireless access
Actionable data- Measure anything, set parameters for action
Livestreaming of sensors
Inexpensive devices
Ultimate integration of systems

Vehicles
Stationary
Highly transportable equipment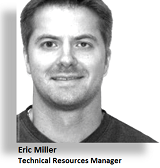 Session 2. Data Management 
Summary: Data management is a key component to any successful business.  In this webcast we'll highlight a couple options provided by Autodesk to better manage your company's design information.  You will learn how to build more efficient documentation workflows with Vault Professional and/or Fusion Lifecycle.
Topics to be discussed:
File Management
Search Options
Copy Designs
Revision Control
Life-cycle Management
Auto-Part Numbering
Access for Non-CAD Users
3rd Party CAD Integration
Multi-site replication
Thin Client
BOM Management
Change Management
ERP Integration

Session 3. ERP Integrations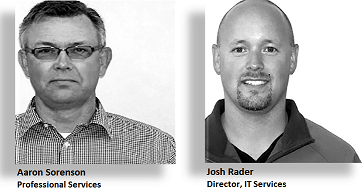 Summary: Applied Engineering, with its 30 years of experience, has worked with organizations large and small to integrate their ERP software with many systems, applications and technologies.  The following are topics from past or current client situations that are representative of the work we do to help clients connect systems to increase the operational efficiency in their organizations.
Topics to be discussed:
View only access

Unified log-in
Master data access

Employees
Inventory / Assets
Dashboard KPIs
Mobile Notifications / views

Bi-directional access

Bill of Materials synchronization
Work Order creation

CAD Data

Item part validation
Purchase parts
BOM
Data Management

Data access methods

Live access
Staging Tables
Secure Views
High Availability Systems

Challenges

Secure Data
Older Platforms
Customized ERP systems
Key staff retirement
Multiple or Redundant systems
Simplified UI requirements

March 29th from 9 am – 11am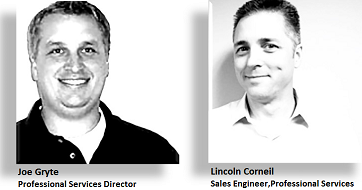 Session 4. PAR Systems:  Chernobyl Confinement project
Summary: A Question and Answer session with Dan Kedrowski, Engineering Fellow at PaR Systems.  PaR designs and builds custom automation and material handling equipment for a variety of applications in multiple industries, they are located in Shoreview, MN.  Dan Kedrowski is the Engineering Lead for PaR's ongoing involvement in the Chernobyl New Safe Confinement project.  PaR was awarded the contract to design and build the Main Crane Systems for the New Safe Confinement project.   Applied assisted Dan's team throughout the engineering design portion of this endeavor.  Dan and Joe Gryte, from Applied, will discuss the project from a high level all the way down to some of the finer points of the design and installation of PaR's components for the project.  They will also take questions from the audience throughout the session.
Topics to be discussed:
Background on PaR Systems
Relationship between PaR and Applied

Engineering Services – over the years and current
Software sales and support
Future

Chernobyl New Safe Confinement project overview

Background
Companies involved
Project goals
Project Status and timeline

PaR Systems' role in the project
Project Overview

Design
Major Challenges
Prototyping
Testing
Installation

Applied's role in the project
Current state of the project/future plans
Q&A

Preset questions
Live audience questions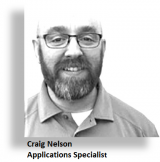 Session 5. Electrical Design 
Summary: AutoCAD Electrical is a key component in the design and build of electrical projects.  AutoCAD Electrical simplifies the process of creating drawings used to build and troubleshoot electrical designs.
Topics to be discussed:
Intro to AutoCAD Electrical
Advantages of AutoCAD Electrical
Import/Export from/to Spreadsheet
Creating Custom Template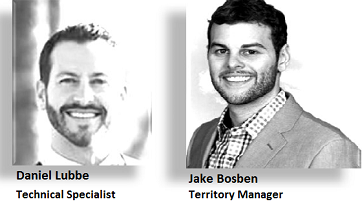 Session 6: Fusion for Everyone 
Summary: Many organizations have invested large amounts of time and money into traditional design tools (CAD/CAM/CAE).  By investing in the cloud and bringing Fusion 360 to the market Autodesk has offered an affordable way to solve some of the key challenges associated with being tied to desktop CAD. This presentation will highlight how Autodesk's newest technology, Fusion 360 has removed barriers associated with traditional tools that are used in the design to manufacture process.
Topics to be discussed:
Introductions and Product Innovation Platform
What is Fusion 360?
Customer Story
Fusion 360 Technical Demonstration

Data Import
Conceptual/Industrial Design

T-Splines
Shape Optimization

Cloud Enablement

Collaboration
Rendering
FEA

Prototyping/Fabrication

Contact Us if you have any questions.