Strategic Planning and Implementation
Applied Engineering offers strategic planning services and software implementation for companies looking to maximize their software investment.
Strategic Planning Overview
Prior to purchasing software, clients typically invest in strategic planning services from Applied. Strategic planning from Applied begins with a Business and Technology Assessment (BTA). The BTA allows companies to assess their staff, software, hardware and processes. After assessing the current situation, our consultants put together a roadmap for digital prototyping success, including a timeline for action.
Business and Technology Assessment Overview
Implementation Overview
We offer RapidSetup implementations for both Autodesk® Vault and Autodesk® ProductStream™.
Autodesk Vault is a component that is built into Autodesk Inventor, whereas Autodesk ProductStream is a standalone product that works to streamline workflows and effectively manage design data.
Whether you're looking to add Autodesk Vault, Autodesk Vault Professional, Autodesk Inventor or Autodesk iLogic, we offer complete software implementation plans. Applied Engineering Technology will evaluate your business to assure we are providing you with a solution that works for you. Then, an implementation plan is developed and agreed to by both parties. The implementation plan will contain specific Statements of Work to be completed. Then, we will form a project team that will be responsible for executing the implementation plan. This team will consist of individuals from our company and your company. Finally, we will execute the implementation plan and provide you with a fully operational software solution.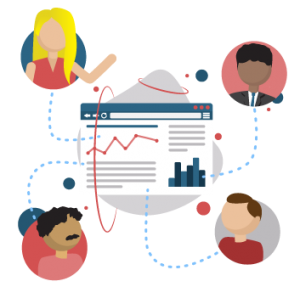 Successful software implementation involves:
Evaluating your business.
Developing an implementation plan and timeline.
Forming a project team.
Successfully executing the implementation plan.
Why choose Applied Engineering for your data management solution?
Our out-of-the-box solutions provide a short learning curve.
Our implementation team has over 20 years experience with data management software.
We provide post-implementation software support.
Our RapidSetup implementation programs allow for minimal interruption to your business.
Applied will help your company stay competitive by using best practics in data management. Our team will help you streamline your process, centralize your design data, and help eliminate costly errors, such as unintentionally overwriting design data.
Learn more about the RapidSetup for Autodesk Vault and Professional
Learn more about the RapidSetup for Autodesk Inventor