Win More Bids for Customized Products
Is your company experiencing challenges relating to consistency, time, or technology? Is your engineering capacity limited?
We can help.
Service Solutions
Applied's team of engineers and software developers have the knowledge, skills, and technology to assist with a variety of projects. Whether you need a program to improve your design process or you need an extra set of hands to stay on schedule, Applied's engineers can help.
Contact Applied's service team today to find out what we can do for you.
Technology Solutions
Autodesk software solutions help your business thrive through the ability to prepare smarter, winning bids using more automation with increased consistency, in less time, and providing a better technical response.
Free up time for your technical resources by automating the engineering process with Inventor design rules. Avoid rework and lack of accuracy by using Inventor iLogic models to automate engineering for your products that are configured or engineered to order. Capture engineering knowledge, reuse or leverage existing designs more efficiently with Vault Professional. Use integrated simulation tools like Nastran In-CAD to increase bid response accuracy.
To learn more about our software solutions, contact Applied Engineering today!
What's New: Vault Copy Design
Create new design objects by copying existing data within a vault with the Copy Design feature. Depending on which design application you are using, copying a design involves copying a drawing and its related files, copying an entire design structure along with the related 2D drawings for 3D models, or copying components of a design.
See what's new in the Copy Design function of Vault 2020 by watching the video below.
Quick Tip: iLogic Rules and Parameters
The iLogic component of Autodesk Inventor is a very powerful tool for helping users automate segments of their design process. iLogic helps you create rules-based models. A rule is a small Visual Basic (VB.NET) program that can monitor and control other Inventor parameters, features, or components.
It is helpful to change the name of a rule from Autodesk's default name to something meaningful before saving it. This name change will make it easier to see/remember what the rule is doing.
Check out this webinar for more tips for Inventor iLogic and Configurator 360.
Click here to download a free trial of Autodesk Inventor.
Use Configurator 360 with Inventor Professional
Configurator 360™ cloud-based software enables engineers using Inventor to provide colleagues, sales reps, and end customers with web and mobile access to a 3D configuration of their products. The features of Configurator 360 include:
Inventor integration
BIM content on demand
Product configuration
Product configuration on your website
Combine Configurator 360 and Inventor Professional to instantly configure your product in a secure cloud-based environment. Customers can download configured models and request them automatically.
Click here to watch a brief overview of Configurator 360.
We Fit – See what our customers have to say!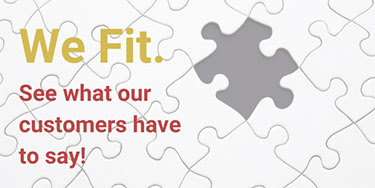 Applied Engineering is the only firm with the talent and technology to fit your project, your process, and your culture. You don't have to take our word for it – here is what our clients say!
"Understanding our business gives them the ability to supply a talent with the background and skills that fit our organization."
Applied will listen to your needs and propose a solution of services and/or software that fits your business and your budget.
"Able to communicate problems and solutions with little iteration."
"AE listened to my challenges and proposed solutions and approaches to solve them."
Applied's team of engineers and specialists will work at your production site or at our to help solve your manufacturing challenges, and help you increase quality, efficiency, and productivity.
"We have specialty products and Applied has the right vision in helping us out with these projects."
Applied will meet your challenges head on, as fast as possible, while paying attention to the details.
"Applied can quickly respond with resources to short-term and long-term needs."
"Applied engineers can handle the details of the designs allowing me to focus more on my projects from a higher level and continue to work on the groundwork for up and coming projects."
We can do all this and allow your company to stay on track with your budget.
"Allowed us to be flexible with budgets and projects."
Contact us today for a free design or manufacturing consultation.
Upcoming Webinars
Autodesk Vault Professional Webinar
Thursday, February 6, 2020
11:00am Central Time
Register Now
Autodesk Vault Professional is a product data management application that provides a modular and practical approach to controlling your design data. It bridges the gap between CAD data and the manufacturing process. Learn how to track the life cycle of designs and materials used to manufacture a product, and manage what you make, buy, assemble, and deliver to customers.
This webinar will discuss HOW and WHY you should use Autodesk Vault Pro:
Searching for Models
Reusing Design Data
Managing BOMs
Processing Changes
Accessing Product Data from Web Browser
Protect Data with Vault Backup
Inventor iLogic Webinar
Thursday, February 20, 2020
11:00am Central Time
Register Now
Autodesk Inventor iLogic enables rules-driven design, providing a simple way to capture and reuse your work. Learn how to use iLogic to standardize and automate design processes and configure your virtual products.
This webinar will discuss:
Typical Bidding Process
Design Automation
Sales Automation
Steps to Adopt Automation
Autodesk Inventor Sheet Metal Webinar
Thursday, March 24, 2020
11:00am Central Time
Register Now
In this webinar, an Inventor expert at Applied will cover several functions related to building sheet metal parts using the Inventor Sheet Metal program. This includes:
The sheet metal design process
Creating base faces
Creating contour flanges/rolls
Working with sheet metal parameters
Generating flat patterns
Applied Consulting vs. Hiring a New Employee
How does hiring an Applied Engineering consultant compare to hiring a new employee, and which one provides the best value for your company?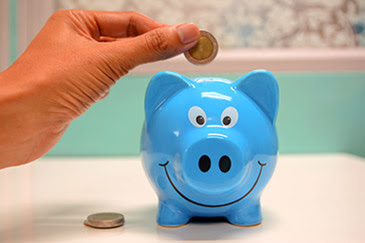 It is a common misconception that hiring a new employee would be less expensive due to the lower hourly wages compared to a consultant's hourly fee, but there are other factors that should be considered when determining the true cost of hiring a new employee.
New Employee Costs
Payroll taxes, 401k, benefits, social security, tax, Medicare tax, workers compensation, general liability, unemployment insurance, bonuses, severance pay, uniforms or special work attire, usage of equipment, training, work supplies, office space, administration/IT time unloading, onboarding, CAD software PTO, paid holidays, and sick leave.
Applied Engineering Consultant Benefits
By hiring an Applied Engineering consultant, the above stated costs can be avoided and you benefit from:
Straight rates (no PTO, holiday, or sick pay, no recruiting or onboarding costs) and minimal time investment.
You receive flexible resource management and a vetted Applied consultant that fits your needs.
Applied Engineering can step in quickly with knowledgeable staff with the expertise needed by your company.
Click here to see more of the financial benefits of using Applied Engineering's consulting services compared to hiring a new employee