Phillips & Temro | Adapting to Fit Customer Needs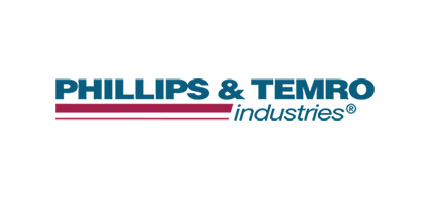 Customer Profile
Over the last 100 years, Phillip's & Temro (PTI) has grown into a market leader in industrial heating, cooling, and electrical components by fostering continuous innovation and delivering reliable solutions that exceed customer expectations.
The Project
PTI had old equipment that was inherited from parent companies. This equipment did not meet their efficiency or functional needs. Applied Engineering was tasked with updating the equipment which included PLC programming. Prior to this project, Applied had little PLC programming experience.
To best serve our customer, our engineers needed to become familiar with the PLC ladder logic programming language. They did so by acquiring a small PLC and the necessary programming software and hardware.  They built a training PLC control panel and used that to become familiar with ladder logic, training for a period of time before beginning work for PTI.
Applied was able to adapt to the requests of PTI and successfully worked with their PLC controlled equipment. We were able to update PTI's old equipment to make it more efficient, functional and automated.  We were also able to take some of their obsolete equipment and repurpose it for use in some of their current assembly lines.