Start the New Year Off Right with Applied Engineering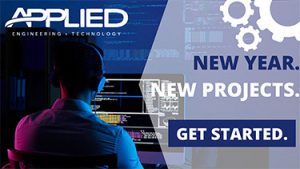 A new year means new projects. Start them off on the right foot with Applied Engineering.
Applied Engineering offers top-notch engineering and analysis services to get your projects done with the best results. We offer:
Manufacturing engineering consulting
Software development services
FEA / simulation analysis services
Prototyping services
Large and small format printing & scanning services
Don't wait to reach your full potential! Get in touch with us today.
Applied Print & Image Services: New Name, Same Great Service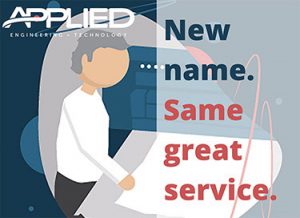 Applied Engineering's printing department has undergone a name change! What used to be called Reprographics is now called Print & Image Services. While the name has changed, our dedication to fast, reliable service has not. We can handle nearly any printing request, large or small.
Our Print & Image team offers:
Large and small format printing & scanning services
3D printing services
Binding & laminating
And more!
Check out all the services our Print & Image team offers!
Click here to subscribe to our Print & Image newsletter
Work Faster and More Precisely with AutoCAD Specialized Toolsets
AutoCAD includes industry-specific features and libraries for architecture, mechanical design, electrical design, and more.
AutoCAD Electrical
AutoCAD Electrical, part of the Autodesk solution for Digital Prototyping, is AutoCAD software for controls designers, built specifically to create and modify electrical control systems. It includes all the functionality of AutoCAD plus comprehensive symbol libraries and tools for automating electrical control engineering tasks.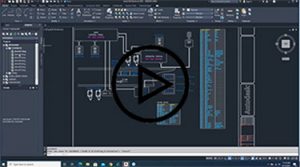 AutoCAD Mechanical Toolset
AutoCAD Mechanical software, part of the Autodesk solution for Digital Prototyping, is Autodesk AutoCAD software for manufacturing, built specifically to help accelerate the mechanical design process while preserving the AutoCAD user experience.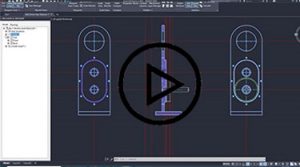 Questions about AutoCAD Toolsets? Contact us!
Upcoming Training Courses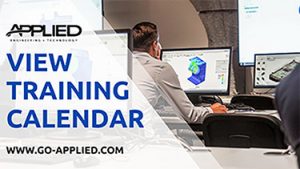 AutoCAD Electrical Fundamentals
January 25th – 27th, 2022
The AutoCAD® Electrical Fundamentals course covers the indispensable core topics for working with the AutoCAD® Electrical software. In this student guide, students learn how to use many of the powerful electrical drawing creation tools in the AutoCAD Electrical software. Students create schematic drawings (ladder logic and point to point), panel drawings, and PLC-I/O circuits using automated commands for symbol insertion, component tagging, wire numbering, and drawing modification. In addition, students are introduced to methods of customizing AutoCAD Electrical symbols, circuits, and databases. Other topics covered include titleblock linking, reporting tools, templates, and project files.
Topics Covered:
Understanding project files
Creating and editing schematic and panel drawings
Working with PLC symbols
Creating custom symbols
Generating reports
AutoCAD Electrical Advanced
February 9th – 10th, 2022
This course is designed for users who require comprehensive training in AutoCAD® Electrical software. This hands-on courseware focuses on how to build intelligent ladder diagrams and panel layouts, and how to leverage this intelligence. The courseware provides an overview of many AutoCAD® Electrical utilities designed to enable users to quickly build and manage electrical-controls drawings.
Topics include:
Title Block Setup
Menu Customization
Electrical standards
Custom Symbols
Pneumatic, Hydraulic, P & ID Components
PLC Customization
PLC I/O Utility
Export to/Import from Spreadsheet
Circuit Builder
30% Off Fusion 360 Until January 31st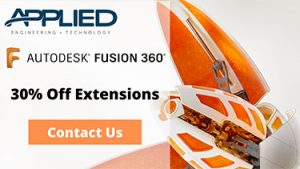 From now until the end of January, receive up to 30% off when you subscribe to Fusion 360 or any of the following Fusion 360 extensions:
Team Participant (1-year, 3-year)
Machining (1-year)
Generative Design (1-year)
Additive Build (1-year)
Nesting & Fabrication (1-year)
Manage (1-year)
NEW! Product Design (1-year)
NEW! Simulation (1-year)
Contact Applied today to take advantage of this limited-time offer!