A lot happened at Applied in 2021 – here are some highlights:
Applied Engineering celebrated its 35th anniversary!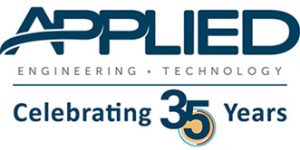 Since 1986, we have been delivering on the commitment to helping our clients achieve more. What started as a small company providing engineering services to local clients has grown substantially over the years. Just this year alone, we welcomed 50 new people to our team!
We wouldn't be where we are without customers like you!
We were named one of Prairie Business Magazine's 50 Best Places to Work

Applied received this honor for our seventh year, being chosen from a pool of over 1,500 nominations, with employees citing workplace culture, opportunities for employee growth, teamwork and individual responsibility, employee morale, and more as reasons why their company should be included as one of the 50 best.
Thank you to those that nominated Applied this year, and to every one of our team members that make Applied what it is!
We hosted our 6th annual Applied Day
Applied Day is a two-day live webinar event with sessions covering multiple aspects of engineering and technology, presented by experts in their fields. This year, in addition to our own Applied presenters, we had presenters from Autodesk, NexGenCAM, and coolOrange, and SigmaNEST.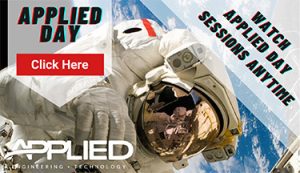 To watch all of the sessions, click here!
We highlighted some of our wonderful Applied team members
This year, we had the opportunity to interview a few of our team members to learn about their skills, career path, favorite projects, and more.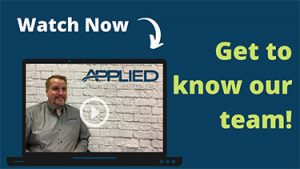 Click here to watch all of the employee spotlights from 2021!
Have a lot of projects coming up in 2022? Applied consultants can help you get them done!
Applied Engineering has a full staff of talented engineers to help you fill any capacity gaps caused by large projects. Whether you need someone for a week or a year, Applied can cater to your needs.
Why use Applied Engineering when you could hire a new employee?
It is a common misconception that hiring a new employee would be less expensive due to the lower hourly wages compared to a consultant's hourly fee, but there are other factors that should be considered when determining the true cost of hiring a new employee.
By hiring an Applied Engineering consultant, you avoid new-hire costs such as:
401k
Payroll taxes
Benefits
Social security tax
Onboarding costs
PTO
Paid holidays
And more!
Applied can be a valuable resource for your company and your project at a lower cost and with more flexibility.

Contact our Services Team to learn more!
Employee Spotlight: Emilie Ford
Meet Emilie Ford, Applied's Marketing Coordinator. Emilie has been with Applied for 2 years and is based out of Brooklyn Park, MN.
Watch the video below to learn more about Emilie!