Keep Design and Manufacturing Data in Sync with Vault Pro
Vault product data management (PDM) software helps streamline workflows. Everyone works from a central source of organized data—collaborating, reducing errors, and saving time.
Installs quickly with easy administration
Integrates with Autodesk design tools
Connects internal and external teams
Watch the video below to see what's new in Vault 2022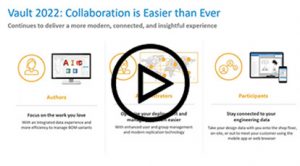 Contact Applied Engineering to start connecting your data today
Employee Spotlight: Dave Elliott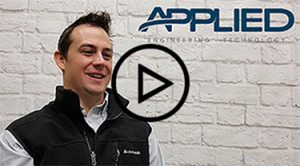 Meet David, Applied's Director of Business Development on our technology side. David is based out of Fargo, ND and has been with Applied for 14 years.
Project Spotlight: Poly-Tex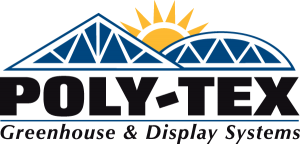 Customer Profile
Poly-Tex is a manufacturer and retailer of greenhouses and display systems. For over 30 years now, Poly-Tex has grown and changed along with the green industry while still holding true to their roots, and they continually search for ways to meet the needs of an ever-changing industry.
Project
A few years ago, to organize and secure important data, Poly-Tex purchased Vault – a product data management program – from our technology team. Applied implemented Vault and facilitated the data transfer.
In addition, our software engineers constructed drawing templates, start parts, and borders. These items organize their data and increase design efficiency. Each year Applied ensures that Poly-Tex's systems are updated with the latest version of Vault and verifies data integrity.
How We're Different
Most companies help via online messages or over the phone. Applied Engineering goes above this preconceived notion of service. Our talented employees went to Poly-Tex's site to ensure that the data was transferred correctly and completely.

Contact Applied Engineering to get started on your next project today!
Applied is a Good "Fit" Because…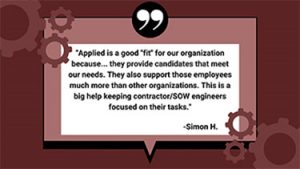 Applied Engineering is the only firm with the talent and technology to fit your project, your process, and your culture. We are your local resource for engineering, software development, technology implementation, training, and support, as well as printing and scanning services.

Get in touch with us today!
Manufacturing Projects for Quality and Cost Reduction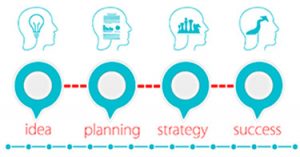 Our Task
Recently, Applied was asked to help manage projects with minimal oversight from the idea stage to implementation. Applied's customer had a large backlog of quality improvement and cost reduction projects needing implementation. The customer engaged Applied to review the backlog and prioritize the project list. Through evaluation, Applied began to develop design modifications to provide quality improvements and cost reductions.
Our Reach
From the evaluation to the submission of ideas, Applied worked independently and managed the projects from validation to design, testing, tooling, and manufacturing. Our customers come from all parts of North America, stating the choose Applied Engineering for the reliability of the tooling, top-notch design, and the rapid response time.

Contact us today to reduce cost and increase performance
CFD Ultimate Named User to be Released October 7th, 2021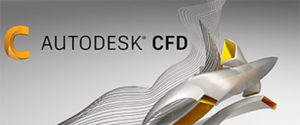 On October 7, 2021, Autodesk is releasing a new named user license offering for Autodesk CFD Ultimate 2021. This consolidates the Premium and Ultimate offerings to a single named user offering which provides customers with high-level functionality at a lower price point than current SRP* for multi-user CFD annual subscriptions.
Here's what's happening:
October 7, 2021: New named user subscriptions of CFD Ultimate can be purchased.
November 7, 2021: New CFD multi-user subscriptions can no longer be purchased.
August 7, 2022: Customers will no longer be able to renew multi-user licenses.
Contract managers for existing active agreements will be notified of these changes in the first week of October. Any contract due after October 7 will have two renewal options:
Renew their multi-user contracts for 1 year (must renew before Aug. 7, 2022)
Choose to end their current multi-user contracts and subscribe to the new Autodesk CFD Ultimate named user offering, at a lower price point.
Autodesk CFD Ultimate named user is a new offering that does not qualify for the 2-for-1 transition to named user offer, nor are there any Previous versions. The new SRP for named user is lower than any M2S annual renewal.
Click here to learn more about Autodesk CFD
Buy One Get One ½ Off All Applied Training Courses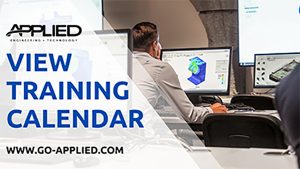 From now until November 30th, receive 50% off any training course when you purchase one at full price.
Applied Engineering offers training courses for Autodesk, SigmaNEST, Pro/Engineer and Microsoft software, as well as skill-building courses for engineers on the topics of fasteners and joint design.
Upcoming Courses:
Inventor Intro to Solid Modeling
October 25th – 28th, 2021
The Autodesk® Inventor® Introduction to Solid Modeling training course provides you with an understanding of the parametric design philosophy through a hands-on, practice-intensive curriculum. You will learn the key skills and knowledge needed to design models using Autodesk Inventor, starting with conceptual sketching, through to solid modeling, assembly design, and drawing production.
Topics Covered:
Understanding the Autodesk® Inventor® software interface
Creating, constraining, and dimensioning 2D sketches
Creating and editing the solid base 3D feature from a sketch
Creating and editing secondary solid features that are sketched and placed
Creating equations and working with parameters
Manipulating the display of the model
Resolving feature failures
Duplicating geometry in the model
Placing and constraining/connecting parts in assemblies
Manipulating the display of components in an assembly
Duplicating components in an assembly
Obtaining model measurements and property information
Creating Presentation files (Exploded views and Animations)
Modifying and analyzing the components in an assembly
Simulating motion in an assembly
Creating parts and features in assemblies
Creating and editing an assembly Bill of Materials
Working with projects
Creating and annotating drawings and views
Customizing the Autodesk Inventor environment
AutoCAD Electrical Advanced
November 10th – 11th, 2021
This course is designed for users who require comprehensive training in AutoCAD® Electrical software. This hands-on courseware focuses on how to build intelligent ladder diagrams and panel layouts, and how to leverage this intelligence. The courseware provides an overview of many AutoCAD® Electrical utilities designed to enable users to quickly build and manage electrical-controls drawings.
Topics include:
Title Block Setup
Menu Customization
Electrical standards
Custom Symbols
Pneumatic, Hydraulic, P & ID Components
PLC Customization
PLC I/O Utility
Export to/Import from Spreadsheet
Circuit Builder
Webinar Rewind
The Difference Between PDM & PLM and Why You Need Both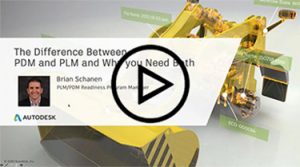 Join Brian Schanen in this session that outlines common acronyms used – PDM, PLM – and demystify these as we showcase:
New Product Introduction workflows that speed up time to market
Automated change request (ECR) and change order (ECO) processes
Item and Bill of Materials management to reduce errors and improve collaboration
Preventing and responding quickly to quality issues
Staying connected 24/7 to your global supply chain