Top Ten Reasons to Use Applied for Your Next Software Programming Project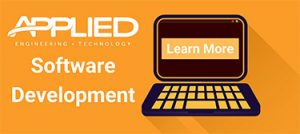 Experience – We have a large staff of software developers that are experienced in integration, web development, or custom software development using the latest software tools.
Flexibility – We'll work at our site or yours, on a variety of software, when you need us.
Cutting Edge – Our staff is trained on the latest tools such as .NET, PHP, C++, Java, and the most current databases.
Cost Effective – With Applied, you can start and stop projects as your budgets allow, and you'll save on training, recruiting, and other costs.
Goal Oriented – Our staff is able to work with tight deadlines to get your project done on time.
Outside Perspective – Our programmers work in a variety of industries and can bring out-of-the-box thinking to your projects.
Stability – Applied has continued to grow over its last 35 years to over 100 employees and is a reliable, dependable partner.
Local – We're part of the same communities as many of our customers, and we believe in personal face-to-face meetings when needed.
Diverse, Yet Focused – Our range of skills include many areas of technology and business processes to bring our customers a complete solution.
Guarantee – Our company has grown based on our strong reputation for providing superior software development services.
Contact us today to get started on your next software development project.
Employee Spotlight: Josh Rader
Meet Josh Rader, Operations Director of Software Development at Applied Engineering. Josh is based out of Bismarck, ND and has been with Applied for over 8 years.
Watch the video below: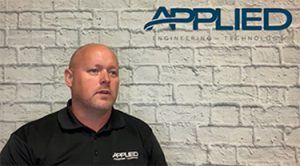 Have questions about software development? Contact us.
Embedded Specialty Skills
Applied Engineering helps businesses design and develop cutting-edge, innovative technologies fast and affordable.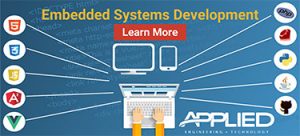 Click here to learn more about Applied's embedded systems development.