Looking to reduce costs, accelerate design cycles, and improve product performance? Applied can help. Our highly knowledgeable analysis group is experienced in multiple facets of structural and computational dynamics.
Watch the video below for a more in-depth look at FEA and how Applied uses it to help your business.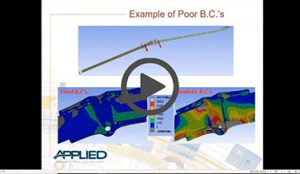 Contact Applied Engineering for your analysis needs.
Project Spotlight
At Applied Engineering, we take pride in our experiences because each new project grows our skillset. A recent project led us to work with a large manufacturer of boat lifts, docks, and other waterfront systems.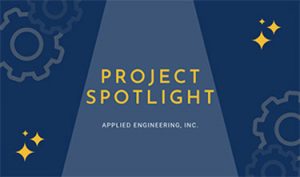 The Challenge
The customer needed assistance designing and validating a hydraulic boat lift with cost reductions over their current product. The primary design challenge was that the lift required a lower height than usual to allow it to operate in shallower water than its competitors.
 What did we do to help?
Applied designed the product to the customers' specification followed by structural analysis. We were able to meet cost target ranges while delivering a lift that could operate in 21 inches of water.
 Special Skills
This project required structural design and analysis skills. Our engineers used Inventor for the CAD design and a range of tools was utilized for the structural analysis. Analytical techniques laid the foundation for the hydraulic sizing and finite element analysis (FEA) was used to validate the structure through its entire range of motion.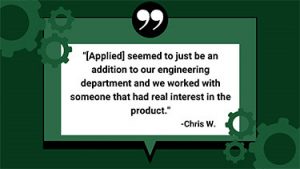 Contact us to get started on your next project today!