Supporting Our Customers – Breaking the Status Quo
Applied Engineering is different because "we fit" your company. Not only do we make this claim, but we have the experience and portfolio to back it up.
Customer Profile
Poly-Tex is a manufacturer and retailer of greenhouses and display systems. For over 30 years now, Poly-Tex has grown and changed along with the green industry while still holding true to their roots, and they continually search for ways to meet the needs of an ever-changing industry.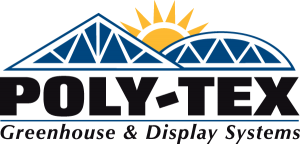 Project
A few years ago, to organize and secure important data, Poly-Tex purchased Vault – a product data management program – from our technology team. Applied implemented Vault and facilitated the data transfer. In addition, our software engineers constructed drawing templates, start parts, and borders. These items organize their data and increase design efficiency. Each year Applied ensures that Poly-Tex's systems are updated with the latest version of Vault and verifies data integrity.
How We're Different
Most companies help via online messages or over the phone. Applied Engineering goes above this preconceived notion of service. Our talented employees went to PolyTex's site to ensure that the data was transferred correctly and completely.
Contact Applied Engineering today for a free consultation.
Top Ten Reasons to Use Applied Engineering for Your Next Project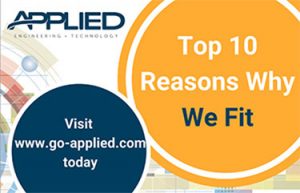 Experience – We have a large staff of engineers, designer, and technicians experienced in product design, testing, and manufacturing.
Flexibility – We'll work at our site or yours, on a variety of software, when and where you need us.
Cutting Edge – Our staff is trained on the latest tools such as Autodesk Inventor, Creo, NX, SolidWorks, and FEA and analysis software.
Cost Effective – With Applied, you can start and stop projects as budgets allow, and you'll save on training, recruiting, and other costs.
Goal Oriented – Our staff is able to work with tight deadlines to get your project done on time.
Outside Perspective – Our engineers work in a variety of industries and can bring out-of-the-box thinking to your project.
Stability – Applied has continued to grow over its last 30 years to over 100 employees and is a reliable, dependable partner.
Local – We're part of the same communities as many of our customers, and we believe in personal face-to-face meetings when needed.
Diverse Yet Focused – Our range of skills include many areas of engineering and technology to bring our customers a complete solution.
Guarantee – Our company has grown based on our strong reputation for providing superior engineering services.
Click here to find out how we can fit your company.