Extending a Company's Design Capacity – How We Fit
The Problem
In a recent project, Applied assisted a construction company with design requests from their customers. Their customers requested new buckets and components to improve their current machines. The construction company did not have the engineering resources required to fulfill this request. However, they still wanted to address the customer's needs, so they reached out to Applied Engineering.
How We Were Able to Help
Applied was brought in to provide the "horsepower" for the project and worked directly with the customers to develop the new attachments. These new attachments were made so that they would fit multiple OEMs, or original equipment manufacturers.
Applied's team released the new designs through customer systems and provided manufacturing implementation support.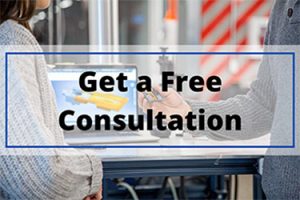 100% employee-owned and locally based, Applied Engineering is you resource for Product Development, Manufacturing Engineering, and Software Development. With a full staff of inhouse engineers, we are ready to collaborate with you when you need us. Contact us to get a free consultation.
What Our Customers are Saying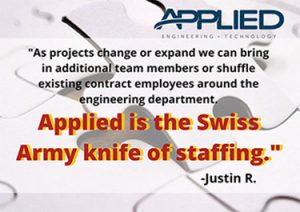 At Applied Engineering, we pride ourselves on being adaptable for our customers. With a full staff of design engineers and software developers, Applied has the skills and bandwidth to conquer any challenge our customers throw at us.
Contact Applied Engineering today to get started on your next project.
Applied Engineering Selected for 50 Best Places to Work Award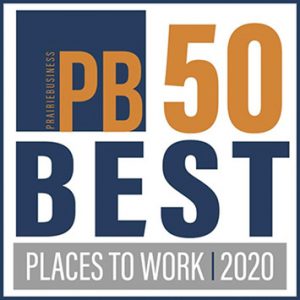 We are proud to announce that Applied Engineering has been awarded the honor of 50 Best Places to Work by Prairie Business Magazine. It is the sixth time Applied Engineering has been selected for this award. Prairie Business Magazine received over 1400 nominations this year from employees throughout the region before selecting the 50 Best Places to Work.
Prairie Business editor, Andrew Weeks, said of the winners, "it's easy to see that the selected companies truly do value their employees, and vice versa." This describes the culture at Applied Engineering perfectly. The leaders and the employees at Applied strive to create an environment that values growth and collaboration. This is not only beneficial for our employees, but for our customers as well. We are honored to be recognized as one of Prairie Business Magazine's 50 Best Places to Work, and we look forward to continuing to uphold and improve our workplace culture.
To learn more about Applied Engineering's values and skills, click here or contact us today!