Applied Engineering Selected for 50 Best Places to Work Award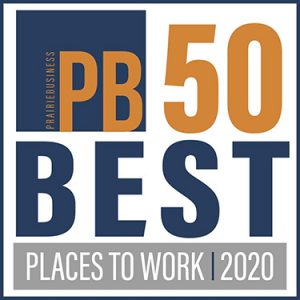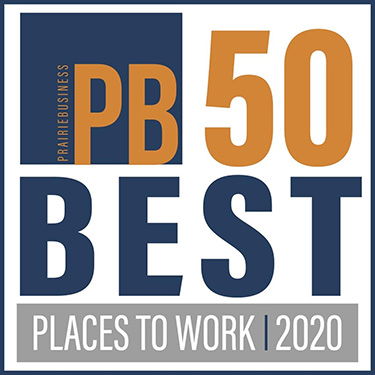 We are proud to announce that Applied Engineering has been awarded the honor of 50 Best Places to Work by Prairie Business Magazine. It is the sixth time Applied Engineering has been selected for this award. Prairie Business Magazine received over 1400 nominations this year from employees throughout the region before selecting the 50 Best Places to Work.
Prairie Business editor, Andrew Weeks, said of the winners, "it's easy to see that the selected companies truly do value their employees, and vice versa." This describes the culture at Applied Engineering perfectly. The leaders and the employees at Applied strive to create an environment that values growth and collaboration. This is not only beneficial for our employees, but for our customers as well. We are honored to be recognized as one of Prairie Business Magazine's 50 Best Places to Work, and we look forward to continuing to uphold and improve our workplace culture.
To learn more about Applied Engineering's values and skills, click here or contact us today!