We Fit – See What Our Customers Have to Say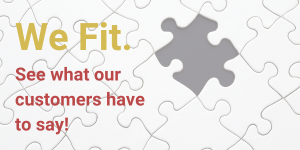 Applied Engineering is the only firm with the talent and technology to fit your project, your process, and your culture.
You don't have to take our word for it – Here is what our clients have to say!
"Understanding our business gives them the ability to supply a talent with the background and skills that fit our organization."
Applied will listen to your needs and propose a solution of services and/or software that fits your business and your budget.
"Able to communicate problems and solutions with little iteration."
"AE listened to my challenges and proposed solutions and approaches to solve them."
Applied's team of engineers and specialists will work at your production site or at ours to help solve your manufacturing challenges, and help you increase quality, efficiency, and productivity.
"We have specialty products and Applied has the right vision in helping us out with these projects."
"As projects change or expand we can bring in additional team members or shuffle existing contract employees around the engineering department. Applied is the Swiss Army knife of staffing."
Applied will meet your challenges head on, as fast as possible, while paying attention to the details.
"Applied can quickly respond with resources to short term and long term needs."
"Applied engineers can handle the details of the designs allowing me to focus more on my projects from a higher level and to continue to work on the groundwork for up and coming projects."
We can do all this and allow your company to stay on track with your budget.
"Allowed us to be flexible with budgets and projects."
Contact us today to get started on your next project.