Now Available: COVID-19 Safety Signage
Make the transition back to the office a safe one with Applied's new safety signs
As you return to normal operations, keep your customers and employees safe with our new safety posters. We can print in a variety of sizes from posters to banners and we can laminate signs up to 24″ wide.

Contact Applied Engineering for a free quote.
New Color Printing Options Available
We can now print in color, faster and cheaper than ever before with our new KIP 900 Series Color Printer.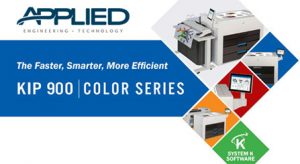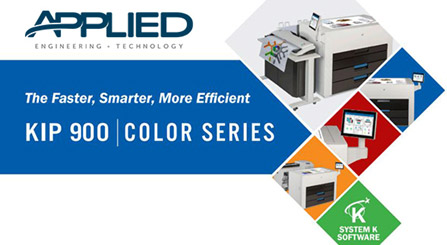 The KIP 900 Series Color Printer allows us to print high-quality color documents much faster and at a fraction of the cost of our previous color printing methods. We are also able to print using different medias of paper, so we can handle a variety of signage needs like posters, banners, and more.
Architects! We can now print color architectural plans much faster and for nearly half of our previous price.
Contact our team today to get started on your next color printing project.
Scan and Organize Important Documents for Safekeeping
Ditch the bulky, oversized drawings and plans and trade them in for digital copies that can be accessed from office, job site, or anywhere in between. Applied's reprographic services can scan existing plans and documents to digital files in black & white or color with the highest image quality. We offer output format choices of PDF, TIFF, or JPEG and we can scan to email, CD, DVD, USB, or external drive.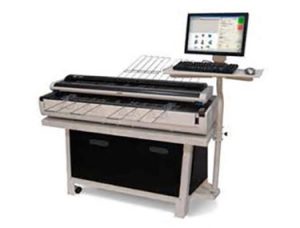 Benefits of scanning and archiving your documents
Free up valuable space in your office or plan room
Access your documents anywhere and anytime
Saves important documents for deterioration, destruction, or loss
Easier to organize
Contact Applied Engineering to organize your documents.