Overcome Innovation Challenges

Engineering and manufacturing leaders are under constant pressure to find innovative solutions to meet increasing customer needs. With true innovation comes many challenges, especially in allocation of resources to balance the competing demands of winning new contracts, delivering existing projects, and helping customers.
The key to overcoming these challenges is technology. Specifically, these technology solutions include:
Intuitive, cloud-based design software
Professional grade design tools
Cloud-based collaboration tools
Centralized data storage and reuse
Generative Design & Additive Manufacturing
Integrated simulation tools
To overcome your innovation challenges, contact Applied Engineering to discuss which software solutions are best for your company's needs.
We Fit Your Analysis Challenges
Applied Engineering's talent, technology, and adaptability will help you conquer your challenges.
Simulation:
Structural Analysis: Our FEA team specializes in structural analysis of mechanical systems, including complex, non-linear materials and effects.
Fluid Dynamics: Our CFD experts will help you analyze complex fluid flows of optimize product behavior before manufacturing.
Failure Analysis: Have a problem in the field? Our analysis team can look at the failure, analyze it, and recommend corrective actions.
Knowledge
Your Application: Our Applied analysts will take the time to understand your company and the application thoroughly, ensuring services meet your expectations.
Tools: We know how to get the most out of today's technologically advanced software.
Industry: We are more than just data crunchers. Our analysts have real-world experience correlating analysis results to physical tests, ensuring reliable results you can trust.
Improve Your Business:
Reduce Time To Market: Digital simulation helps you reduce physical prototyping and testing, allowing you to beat your competitors to market.
Improve Quality: Warranty repairs are costly and negatively affect your brand. Our analysis services can help reduce or eliminate these failures.
Reduce Product Cost: Applied can help you improve your products by eliminating unnecessary material, fasteners, and complexity.
Contact Applied Engineering today for a free consultation regarding your design or manufacturing needs.
Training Spotlight: Factory Design Essentials
Applied Engineering is offering a training course on Autodesk Factory Design Essentials on March 24th – March 26th, 2020 at our Bismarck, Brooklyn Park, and Fargo locations.
In the Factory Design course, you will learn how to integrate AutoCAD, Inventor, Navisworks, and Showcase to create and optimize layouts, build digital 3D models of factories based on those layouts, and utilize the digital models to create visualization tools. After the course you will have the knowledge necessary to improve efficiency, accuracy, and communication when design factories.
For more information or to register, visit our Training and Events page, or call 701-281-1884.
Upcoming Webinars
Factory Design Utilities Webinar
Monday, March 9, 2020
11:00am Central Time
Register Now
With Factory Design Utilities software, you can plan and validate factory layouts for efficient equipment placement that can improve production performance. Factory Design Utilities features industrial machining, facilities layout, engineering services, and process analysis.
This webinar will discuss:
Typical workflow
How Factory Design Utilities works with AutoCAD, Inventor, and Navisworks
How to develop an efficient 2D layout
How to develop and efficient 3D layout
Autodesk Inventor Sheet Metal Webinar
Tuesday, March 24, 2020
11:00am Central Time
Register Now
In this webinar, an Inventor expert at Applied will cover several functions related to building sheet metal parts using the Inventor Sheet Metal program. This includes:
The sheet metal design process
Creating base faces
Creating contour flanges/rolls
Working with sheet metal parameters
Generating flat patterns
Enable Greater Innovation with Additive Manufacturing
Additive manufacturing is the industrial version of 3D printing that utilizes a large and growing range of manufacturing materials from polymers to metals. The advantages of additive manufacturing include:
Design freedom with generative design
Fabrication of low volume and/or complex product
Supply chain compression through part consolidation
Localized manufacturing
Check out the video below to see what is new in the Fusion 360 additive manufacturing toolset.
Assessing the Business Value of Additive Manufacturing
In today's manufacturing age, with all of the technology available, it is essential to stand out among your competitors. Additive manufacturing is a key tool in creating this competitive advantage to help manufacturers thrive in the future of making things.
Additive manufacturing is continuing to improve, and as the range of printable industrial materials expands the benefits to business will continue to increase.
Click here to download an e-book on the business value of additive manufacturing.
We Fit Your Software Development Challenges
Applied Engineering was tasked to help a local government agency transition their software platform. The agency had numerous applications that were created to fit a specific need and, over time, they became difficult to manage.
The Challenge
Applied was tasked with creating a facility reservation system that would combine the multiple existing systems and incorporate them into a single web-based system that allowed for easier reservations of shelters and swimming pools in the area.
The Solution
Applied's task was to develop a custom application that would incorporate the required functionality of the existing reservation systems and allow for complex filters regarding seasons, dates, and rates. Applied designed and implemented an application to search date ranges to find shelters and facilities that are available for reservation. Filters were used to narrow down searches based upon dates, number of people attending, non-profit organizations, birthday parties, etc. Once reserved, the application allows for different means of payment including an integration with a third-party credit card processing API. In addition, the application allows for beverage permits to be purchased and printed along with the receipts for the shelter or facility reservation.
The Outcome
By utilizing Applied, the challenge was met with a modern, user-friendly software platform. The application now can create reports that can be saved for organizational purposes, thus increasing operational efficiency.
Contact Applied Engineering to discuss how we can address your software development challenges.
Autodesk Product Design & Manufacturing Collection Webinar Series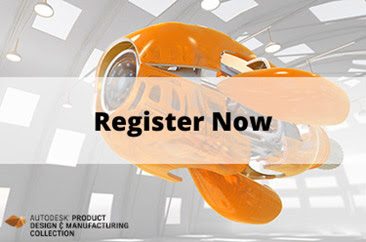 Join Autodesk's technical experts to see how the Product Design & Manufacturing Collection can help you anticipate manufacturing innovations, collaborate more efficiently, automate busywork, and explore more design options than ever before.
Best Practices for Large Scale Design Projects Webinar
Perform large scale walkthroughs and design reviews for approval before equipment is scheduled for installation.
Thursday, February 20, 2020
1:00pm-1:45pm Central Time
Register Now
Save Time on Custom Product Configuration
Define the guidelines to quickly reconfigure your designs to meet the demands of your customers for the customization of your products.
Thursday, March 26, 2020
1:00pm-1:45pm Central Time
Register Now
Trade in Your Old Perpetual License & Save 25% on a New Subscription
From now until April 24th, 2020, you can trade in your old perpetual license and get 25% off a named user subscription. Eligible customers include those with 1998-2020 perpetual licenses not on maintenance. Customers who take advantage of this offer will receive 25% off the SRP of a new 1-or-3-year subscription when they trade-in their associated perpetual license. Named user subscription benefits include:
Power decisions with intelligence. Gain visibility into your usage and collaboration data to make smarter decisions.
Ongoing investment in software, support, security and collaboration.
Subscriptions for individuals, teams and enterprises with individual or shared software access, depending on what you need.
*The opportunity to switch to a subscription ends May 6th, 2020.
Contact Applied Engineering with any questions.