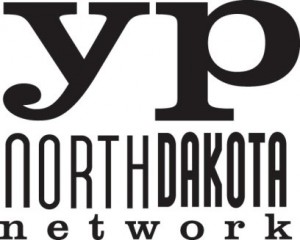 Through the Best Place to Work awards, North Dakota Young Professionals Network (NDYP) recognizes businesses that provide high quality jobs and a work environment enticing to and in support of young professionals in order to support ongoing economic, workforce and community development initiatives across the state.
NDYP has chosen Applied Engineering, Inc. as the 2015 Best Place to Work, and a top place to Intern.
"We are very proud to present Applied Engineering with the Best Place to Work award for 2015," explains Laurie Morse-Dell, NDYP Coordinator. "Time and again we hear that company culture is the number one draw for young professionals when considering a place to work. Applied Engineering has taken that to heart and crafted an organization where employees are receiving advanced professional development with personal focus in a team environment and it has proven to be successful for all involved."
Another factor that set Applied Engineering apart from the crowd are their efforts to create an organization with long-term retention of their young professionals by providing in house technical training, challenging professional experiences, mentoring, and career advancement opportunities from within.
Applied Engineering also understands that young professionals desire to get involved and interact with their communities. Volunteering and giving back to the local community has been an important part of their company culture for many years. Recently Applied Engineering developed a formal charity program that encourages employees to join efforts in all organization locations to volunteer for a local charity to make the strongest impact in their communities. In turn, Applied Engineering provides a matching monetary donation to the charitable organization taking into account employee time spent volunteering and employee donations made.
Applied Engineering was nominated for the award by Hannah Manstrom, HR Assistant and Intern at the company. She sums up the company culture of open communication, team environment, workplace flexibility, and employee owned by sharing what she believes is the best part about working at Applied Engineering; "It's in the little things we do, and creates the question in all of us, "What can I do better?" It makes you think and act a bit differently. It's motivating and rewarding, not only financially, but in the way we each contribute every day."