Applied Engineering's New Partnership with EMC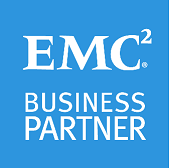 Applied Engineering announces our new partnership with EMC², a global leader in enabling businesses and service providers to transform their operations and deliver information technology as a service (ITaaS). Fundamental to this transformation is cloud computing. Through innovative products and services, EMC² accelerates the journey to cloud computing, helping IT departments to store, manage, protect and analyze their most valuable asset — information — in a more agile, trusted and cost-efficient way.
Applied offers award-winning EMC² products such as: Isilon, efficient, cost-effective storage for big data from a single file system; OneFS, serving I/O-intensive applications, storage, and nearline archinges; VNX, which enables you to consolidate multiple workloads and handle unpredictable IT environments in a unified hybrid storage array; VMAX, a redefinition of tier 1 storage with the world's first enterprise data services platform enabling a software-defined storage infrastructure; and XtremIO, a totally purpose-built, scale out, all-flash array powered by Intel processors. You get maximum performance I/O, powerful virtualization integration, high availability, and the most effective usable capacity in the industry.
Why choose Applied and EMC²? Our total customer experience is a company-wide commitment to consistently exceed customer expectations as you engage, enable, and evolve with us. Contact an Applied Storage Expert today to learn more about EMC² solutions for your environment.