Autodesk Announces Clean Tech Partner Program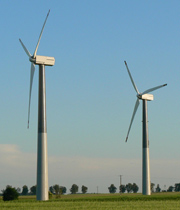 Applied Engineering is proud to notify you of the Autodesk Clean Tech Partner Program, which launched in July, 2009. The program awards "seed" grants consisting of free bundles of Autodesk software to early-stage, clean technology companies working to solve some of the world's most pressing environmental challenges.
To qualify for a grant, the qualifying company must develop and purchase implementation services from a local Autodesk authorized reseller partners to ensure successful software implementation and adoption.
Eligibility
The program is intended for startup and early stage clean tech companies looking to get products to market quickly and cost-effectively.
Examples of clean tech companies include, but are not limited to, companies working on renewable energy projects, low emission products, products designed with sustainable materials, water purification products, and environmental protection products.
100 Companies will Receive Autodesk Digital Prototyping Technology by January 31, 2010.
How to Participate
Schedule a discovery meeting with Applied Engineering to determine what Autodesk technology would benefit your company's product development process.
Develop a plan for successful software implementation with Applied Engineering.
Applied Engineering, Inc. provides complete engineering solutions and high quality computer products and service on the cutting edge of technology. Applied Engineering is 100 percent employee-owned, and has offices in North Dakota, South Dakota, Minnesota, Wisconsin and Texas.
Seek approval from Autodesk for the software grant and implementation plan.
Receive the requested software.
Execute the implementation plan.