Dave Raatz named to 40 Under 40 List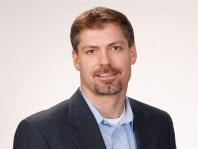 Dave Raatz, CEO at Applied Engineering, Inc., was named to Prairie Business Magazines's 40 Under 40 list. Raatz has been CEO since 2006, and has been with Applied Engineering since 1993.
"It's an honor for me to be recognized by Prairie Business Magazine for this award. I'm thankful for the opportunities I've been given during my career." says Dave Raatz.
The article appears in the December 2008 issue of Prairie Business Magazine. A panel of regional business and education leaders examined resumes and letters of recommendation from numerous communities and made final determinations based upon education, career paths and civic leadership.
View the complete article and the list of 40 Under 40 recipients.