Do you have a need for new company Intranet site?
Are your internal business processes and the technology that supports them in need of updates or a complete overhaul?
If so, Microsoft SharePoint may be an excellent solution. SharePoint is a platform designed for sharing, organizing and finding information.
Applied Engineering can help you analyze your existing businesses processes to determine if SharePoint can provide a viable solution. After analyzing your processes, Applied's custom software development team can recommend and develop a customized SharePoint solution that will be tailored to your requirements and workflow.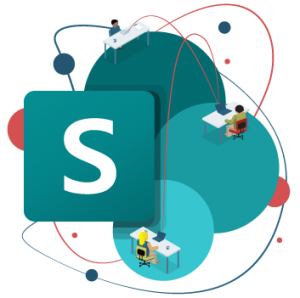 Typical Use Cases for Microsoft SharePoint
Company Intranet Sites
CRM and Sales Quoting Solutions
Human Resources Applications
Workflow Automation Solutions
Internal Document Management
Software Development Process
We utilize an agile software development process, which means we work in small iterations (or sprints), allowing you to be part of the process by providing us feedback throughout the entire design and development cycles.
Here's how the process works:
Give us a call to schedule a free requirements assessment meeting
Identify problems and processes you'd like to streamline
We then deliver a comprehensive proposal outlining the core functionality of your software application
We begin designing and developing your software application through ongoing iterations based on your feedback
User acceptance testing is conducted throughout the entire development cycle, allowing you and your users to see the software as it's being developed
We deliver on-site user training and technical documentation
"Go Live" or implementation of your new software application
After your "Go Live" date, we offer ongoing support, bug fixes and software enhancements, so you're never without help
Let's Get Started
Whether your located in Fargo, Bismarck, Minneapolis, Eau Claire, Sioux Falls or anywhere in the United States, Applied can help. Contact us to discuss your process and information challenges, and see how we can improve your business.