Complete IT Infrastructure for your organization
Whether your business needs basic system maintenance or a complete system revamp, Applied Engineering offers the products and services you need to ensure your IT infrastructure delivers you optimum performance and profitability. Our team of IT experts is skilled at designing, installing, troubleshooting, maintaining and replacing complex systems.
Server & Storage
Big or small, we serve them all.
As a certified sales representatives for industry-leading hardware companies Dell and HP, Applied Engineering offers server and storage solutions for all sizes of companies and organizations with the expertise and support to ensure the long-term viability of the system.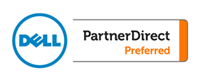 Networking & Security
Networking. Streamlined.
Applied Engineering helps you simplify your network operations. Our experienced team provides assessment, design, implementation and training services built around your specific needs, streamlining your enterprise network system.
On guard Security.
24/7/365. Hackers. Malware. Viruses. Identity thieves. They're out there. Applied offers the security solutions you need to ensure they never hit your system. We can build a solid defensive shield to protect your data without slowing down your system, letting you can focus on business with confidence knowing that your data are safe.
Applied Engineering offers Sophos security products. For additional security for your organization's IT system, consider how these products can work for you.


Virtualization
Virtual is now reality. Using software to create a virtual environment with one central datacenter point, virtualization can drastically reduce your IT costs while increasing your productivity. Whether you simply need more memory or want to move your entire organization to working "in the cloud", Applied Engineering has on-staff experts in VMware and Microsoft to help you navigate the world of virtual computer systems and find a virtual solution that works for you.


Backup & Restoration
Computer collision insurance Applied has backup solutions for every size and type of organization. Whether your organization needs a standard server backup product, a virtual "cloud" backup service, or a complete automated robotic tape system, we have the experience and tools to ensure you never lose your data.
Professional services we're with you every step of the way
We'll train you and your staff, giving you all the tips and tools you'll need to use your system effectively. With 24/7 service available, we're on call for you around the clock, offering both on-site and remote hardware support.
Learn about our professional services
"Yes. We can do that."
Best in class products & brands
Applied clients include a wide range of organizations types and sizes. No project too big or too small, we design, install, and support custom solutions for each customer to deliver effective, efficient systems.
Applied's IT Infrastructure team is on the cutting edge of what's happening in IT. Our wide array of high-quality IT products and services ensure that we offer a customized solution specific to your business.