Chinook™ is a product lifecycle management software solution designed to manage part number assignment, collect data, document changes, track authorizations, process publications and deliver change data to your manufacturing facilities world wide. While being agile, secure, dynamic and scalable, Chinook™ can effectively manage product development with global teams. Chinook™ is the fully-customizable solution that your company's success relies on to maintain product changes.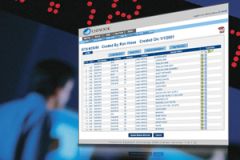 Chinook™ Features
Chinook™ EC is the core foundation for an engineering department's product lifecycle management. Capabilities include:
Product cycle management
ECN management
Part number assignment
Workflow definition and management
Data collection and reporting
Global access
Track part history
Much more…
Purchasing Chinook™
Contact us if you're interested in learning more about Chinook™. An Applied Engineering Technology sales consultant can normally have a quote to you within hours.