Register For Applied Day Today!
Applied Day Registration Now Open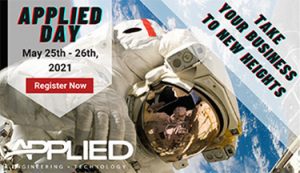 Join us for our 6th annual live webinar event on May 25th – 26th, 2021 and hear from experts from Autodesk, coolOrange, SigmaNEST, NexGenCAM, and our very own Applied Engineering family. You won't want to miss it!
Technology Day – Tuesday, May 25th
9:00 AM PLM Jeopardy!
10:00 AM The Difference Between PDM & PLM and Why You Need Both
11:00 AM The Value of Integrating Engineering Data & ERP
2:00 PM SigmaNEST Software by Cambrio
3:00 PM Streamlining Manufacturing with Advanced CAM
Services Day – Wednesday, May 26th
9:00 AM Design Automation With or Without the Cloud
10:00 AM Applied Advanced Engineering & Analysis
11:00 AM Supporting the Factory
2:00 PM Applied Print & Image Services: Not Just for Architects
3:00 PM Embedded Systems: Meaning & Technologies
Applied has partnered with NexGenCAM

NexGenCAM, LCC was founded in 2008 as a dedicated and focused software, services, and training provider for advanced manufacturing CAM solutions. Their solutions include 3 through 5 axis milling, turning, mill/turn, wire, swiss, robot, and additive 3D printing.
NexGenCAM offers expert-level solutions for CAM and automated manufacturing, allowing you to save time and run jobs faster. Along with their top-notch consulting and software solutions, NexGenCAM also offers high quality training and support, keeping your team and your machines on track.
Learn more at www.nexgencam.com
Long Term Relationships with our Customers
Since the very beginning, Applied Engineering has focused on quality and customer service. We always put the customer first and if a challenge arises, we strive to make things right. Because of this, we have maintained several long-term relationships with customers. For example, the first customer we started with over 30 years ago is still with us today.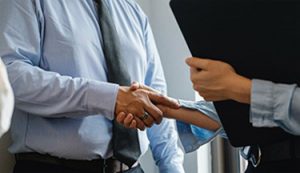 In many cases, our long-term customers are so comfortable with Applied that we are the only company they work with for their engineering needs, whether it be consulting, filling capacity gaps, or purchasing and maintaining software subscriptions. 
It is these long relationships that set us apart from our competitors. They drive us to continue to put our customers first and provide high quality service. We have been doing it for the last 30 years and we will continue for the next 30 years. 
Contact us today for a free consultation on your next project.
Bring New Products to Market Quickly and Profitably
How? By boosting productivity and collaboration with Vault and Fusion 360 Manage.
Watch the short video below to see how Vault Pro can boost your engineering team's productivity.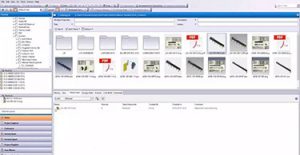 Achieve continuous improvement through fast and accurate closed loop feedback in Fusion 360 Manage. Check out the video below.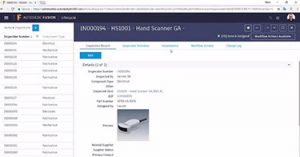 Questions about Vault or Fusion 360 Manage? Contact us today!
Employee Spotlight: Eric Miller
Meet Eric Miller, Applied's Technical Resources Manager based out of Bismarck, ND! Eric has been with Applied for over 18 years and has experience in a variety of roles and industries.
Watch the video below: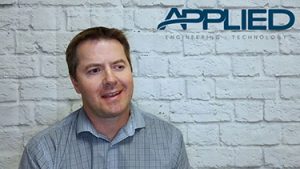 Now Available: AutoCAD 2022
The latest release of AutoCAD and AutoCAD LT is now available! See what's new in the video below: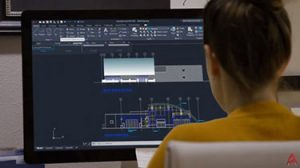 AutoCAD 2022 enables:
2D drafting, drawings, and documentation
3D modeling and visualization
Customization of your software, including built-in programming capabilities
Ability to set CAD standards
Working from anywhere with the included AutoCAD web and mobile apps
Interested in AutoCAD 2022? Contact Applied Engineering today.

Explore the Newsletter Archive