Applied day is right around the corner!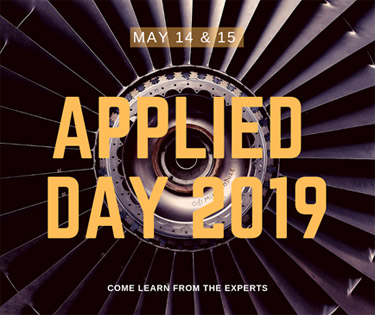 On May 14th and 15th, you will have the opportunity to hear from Applied Engineers and Autodesk Specialists on a variety of topics. All webinars are free and for those who attend, you will receive one $100 certificate that can be used toward Applied's future training classes and webinars. Read about the classes offered below then click the links to register.
May 14th – Technology Topics
9:00 a.m – Autodesk Manufacturing Tools
Join Autodesk manufacturing expert, Matthew Nichols, to look at how you and your organization can leverage the integrated manufacturing processes available to you by way of Nesting and CAM.
Register Now
10:00 a.m – What's New in Autodesk Inventor 2020
Join Applied Engineer, Jerry Oye, to cover the key enhancements available in the new 2020 version of Autodesk Inventor. Topics include: take advantage of multiple windows with multiple monitors using one Inventor session, new "Unwrap" command flattens complex shapes for fabric or sheet metal objects, and more.
Register Now
11:00 a.m – What's New in Autodesk Vault 2020
Join Applied Engineer, Eric Miller, in an exclusive Autodesk Vault 2020 webinar. Topics that will be covered include: revamped Copy Design with improved User Interface and new features such as Add Documentation folder, Pre-Check, and Export capabilities, easily identify models with drawings using "Has Drawing" property, and on-demand PDF creation
Register Now
May 15th – Industry Topics
9:00 a.m – FEA Overview & Best Practices
Join Applied Engineer, Alex Sinclair, in an exclusive Applied Day FEA webinar. This introductory webinar will provide a brief theoretical and general background on structural FEA. Each step of the finite element (FE) process will also be explored.
Register Now
10:00 a.m – Case Study
We are fortunate to have so many excellent customers! Join an Applied Customer Service Specialist, Joe Gryte, while he dedicates a webinar to highlight one of our customer's business model and how the connection with Applied is a win/win business solution.
Register Now
11:00 a.m – Manufacturing Efficiency
Manufacturing efficiency is synonymous with this solution and includes a large array of topics. Join Applied's Manufacturing expert, Steve Thompson, while he presents options. The specific overview includes signs and symptoms of opportunity, data flow, and people processes.
Register Now
1:30 p.m – Revit BIM in Manufacturing
In this webinar, you will hear from Autodesk BIM expert, Fernando Lima, while you learn BIM and why it is important to offer content, what is Level of Development (LOD) and how to get your content to get specified by designers in their projects.
Register Now
---
Introducing AutoCAD 2020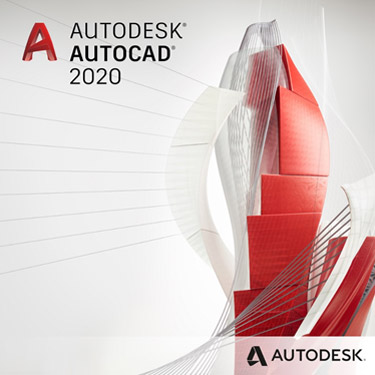 This year, new features include a dark theme, quick measure tool, and new blocks palette. Plus, new partnerships with Box and OneDrive enable subscribers to collaborate and make anything, anywhere.
See What's New in AutoCAD 2020
---
The Future of Product Design Has Begun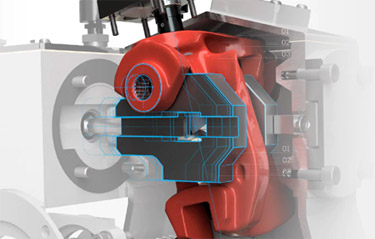 The Future of Making Things is here. The way products are designed, made, and used is rapidly changing. Companies – and engineers – who don't innovate will be left behind. Watch this video to learn about the opportunities that are revolutionizing your industry.
Tools Every Mechanical Engineer Needs
---
Autodesk Nastran In-CAD Training Course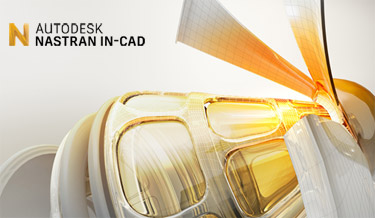 On May 9th & 10th, 2019, Applied Engineering is holding a Nastran In-CAD Essentials training course.
Nastran In-CAD is a finite element analysis (FEA) tool that is embedded directly in the Autodesk® Inventor® software as an Add-In. It is powered by the Autodesk Nastran solver and offers simulation capabilities specifically tailored for designers and analysts as a tool for predicting the physical behavior of parts or assemblies under various boundary conditions.
Through a hands-on, practice-intensive curriculum, students acquire the knowledge required to work in the Autodesk Nastran In-CAD environment to set up and conduct FEA analyzes on part and assembly models.
Contact us for more information and to register
---
Current Software Promotions
For a limited period, customers can get 20% off the SRP of 1-year subscriptions or 3-year subscriptions to AutoCAD
Until April 30th, 2019 customers who purchase one or more new subscriptions of AutoCAD including specialized toolsets, 3ds Max, Maya, Revit LT Suite* and AutoCAD LT* will receive up to 20% off the SRP when buying a single-year term or 3-year term.
*This promotion can be paired with the 3-year program, so some customers can get a total of 30% off.
3-yr Autodesk Subscription Savings: Now Available for Seats Switched from Maintenance to Subscription Customers
Save 10% on a 3-year contract when you switch from maintenance to subscription. Autodesk is simplifying term lengths options to only include the most popular ones, making it easier for our customers to understand and purchase the best term for their business.
Contact Us for more information, and to take advantage of these special offers.