Today, quoting and cost management are key to business success in manufacturing. Material rates change, bids are competitive, and turnaround times are heavily scrutinized to ensure profitability. In the past, many sales reps at manufacturers would receive a quote request from a customer and then the guesswork began. The sales rep would make part measurements, check material prices, estimate the time to cut and clean up parts, and put together a quote. Each sales rep might have had their own unique process for making an educated guess for how much a job would cost, and then build in a markup for profit.
Applied Engineering has been helping its customers modernize their operations to win more jobs and increase profits. Applied offers its customers direct integration from Autodesk Inventor, SolidWorks and other leading CAD programs to Machining and Nesting software applications.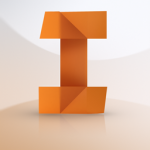 With InventorCAM/SolidCAM, a customer can automatically create toolpath geometry from their 3D CAD models. This allows for faster machine programming and optimized toolpaths. Plus, with iMachining, customers can run their machines using higher feed and speed rates to produce parts faster and improve tool life.
With SigmaNEST nesting and fabrication software, customers can directly import and flatten 3D CAD models onto sheets for nesting allowing for accurate forecasting of job times and materials needed for each job.

The new approaches to integrated CAD/CAM offered by solutions from Applied Engineering allow manufacturers to:
Standardize the quoting process.
Produce accurate quotes faster by importing CAD properties directly into manufacturing and quoting software programs.
Run machines at faster rates through iMachining within SolidCAM and InventorCAM.
Deliver faster turnaround times by automatically creating nests and toolpaths.
Save on material and tool costs.
For more information, please call manufacturing software expert Dave Johanning at 763-420-6600.